Overview
It enables you to easily connect your computer to the Ethernet and multiple devices, such as a headset, a microphone, a monitor, a SD/Micro SD memory and other USB devices. With Gigabit Intel Ethernet, audio input/output, and USB-C 3.1 (10Gbps), 2 xUSB A 3.1 (10Gbps), 2 xUSB 3.0 (5Gbps) expansion. USB-C computer with USB 3.1 Gen. 1 and USB 3.1 Gen.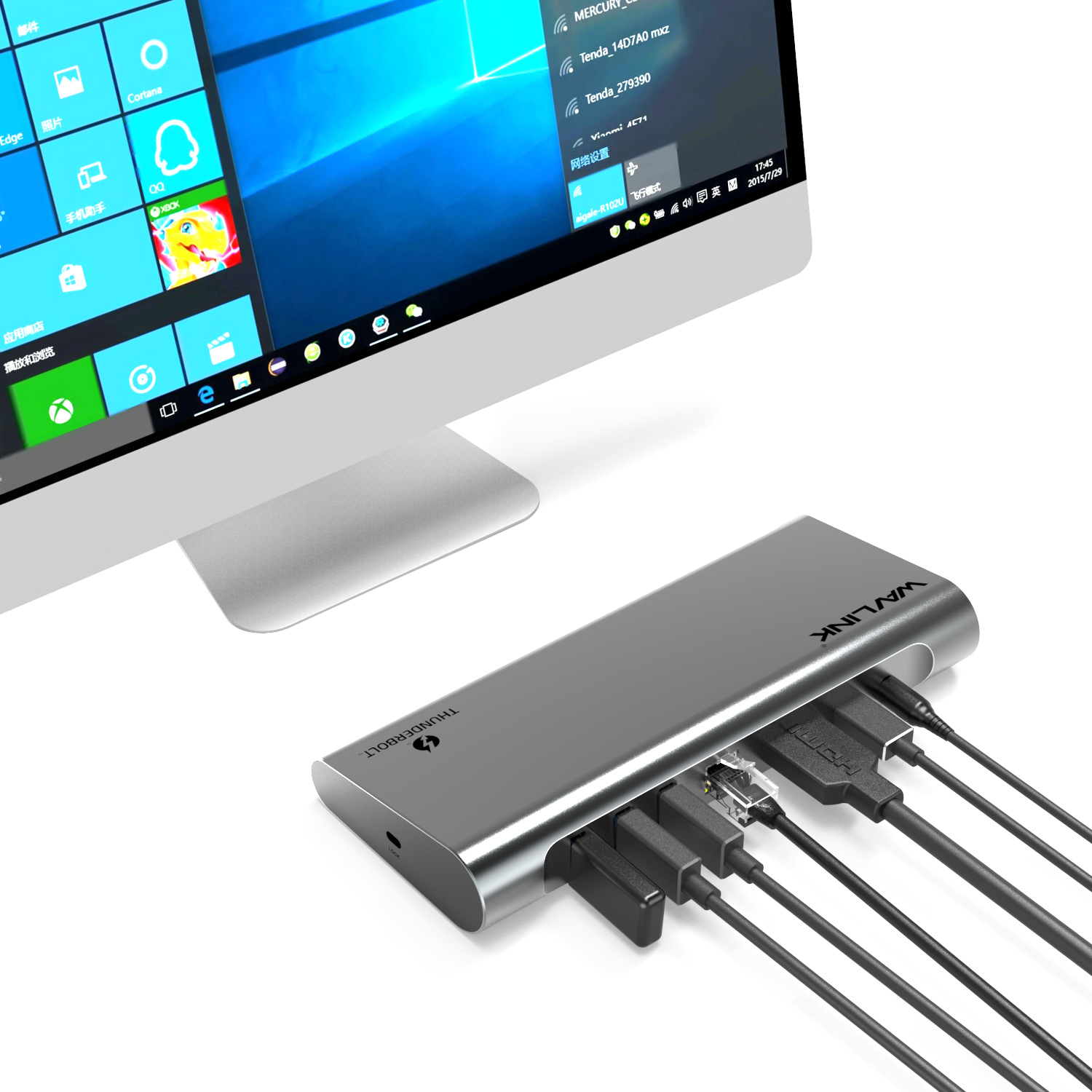 Features
Thunderbolt 3 Docking Station provides usb-c power delivery up to 85W maximum of upstream charging to compatible Thunderbolt 3 host systems and also power to the others peripherals simultaneously with 180Watt Power Adapter.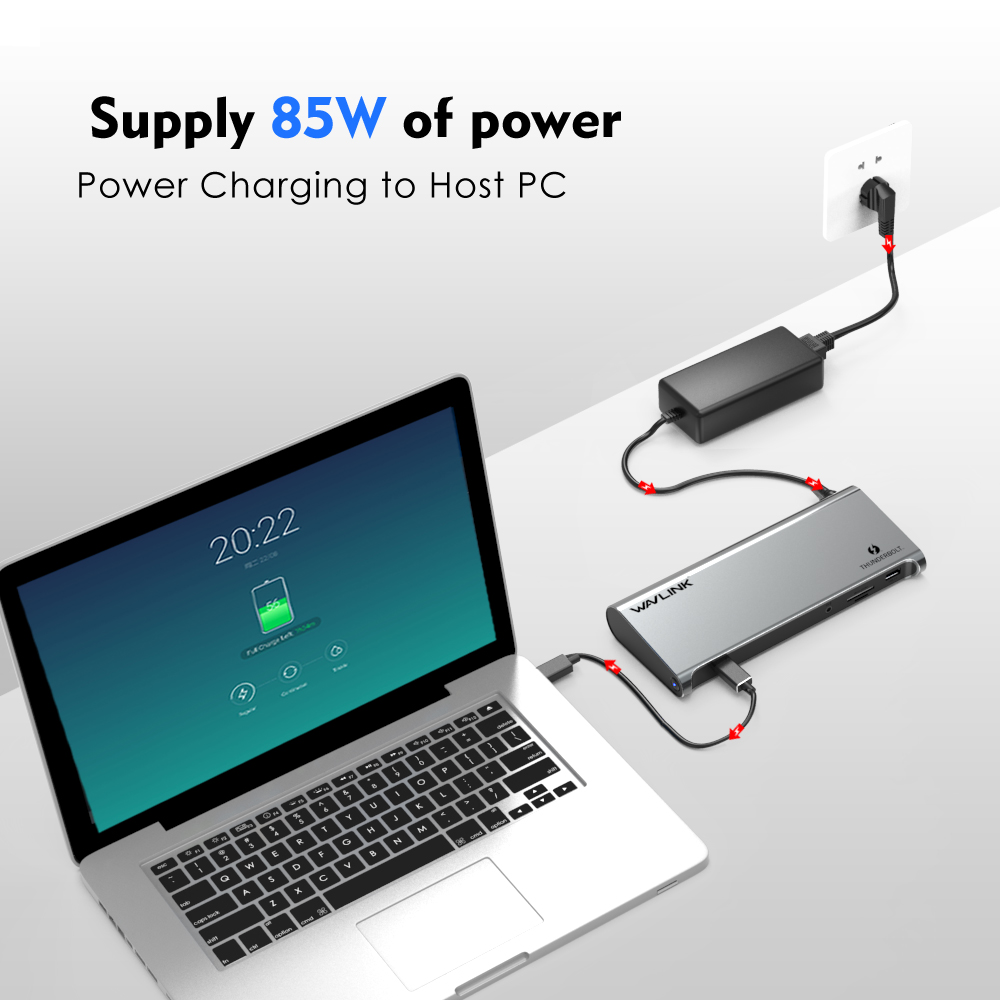 The second Thunderbolt 3 port placed at the front supports up to 5 daisy chained Thunderbolt 3 devices or a single USB 3.1 Gen 2 (up to 10Gbps) device. MacBook Pro2018/2017/2016 and Dell Thunderbolt 3 systems can support an additional USB-C "Alt Mode" video adapter to provide a second display. Great for home office, remote working and online class.
Integrated DisplayPort support 4K 60Hz (4096×2160@60Hz) or an HDMI display using the accessories Active DisplayPort to HDMI 2.0 adapter.(Note:DisplayPort to HDMI 2.0 adapter is not included,you can be self-equipped according to your use.)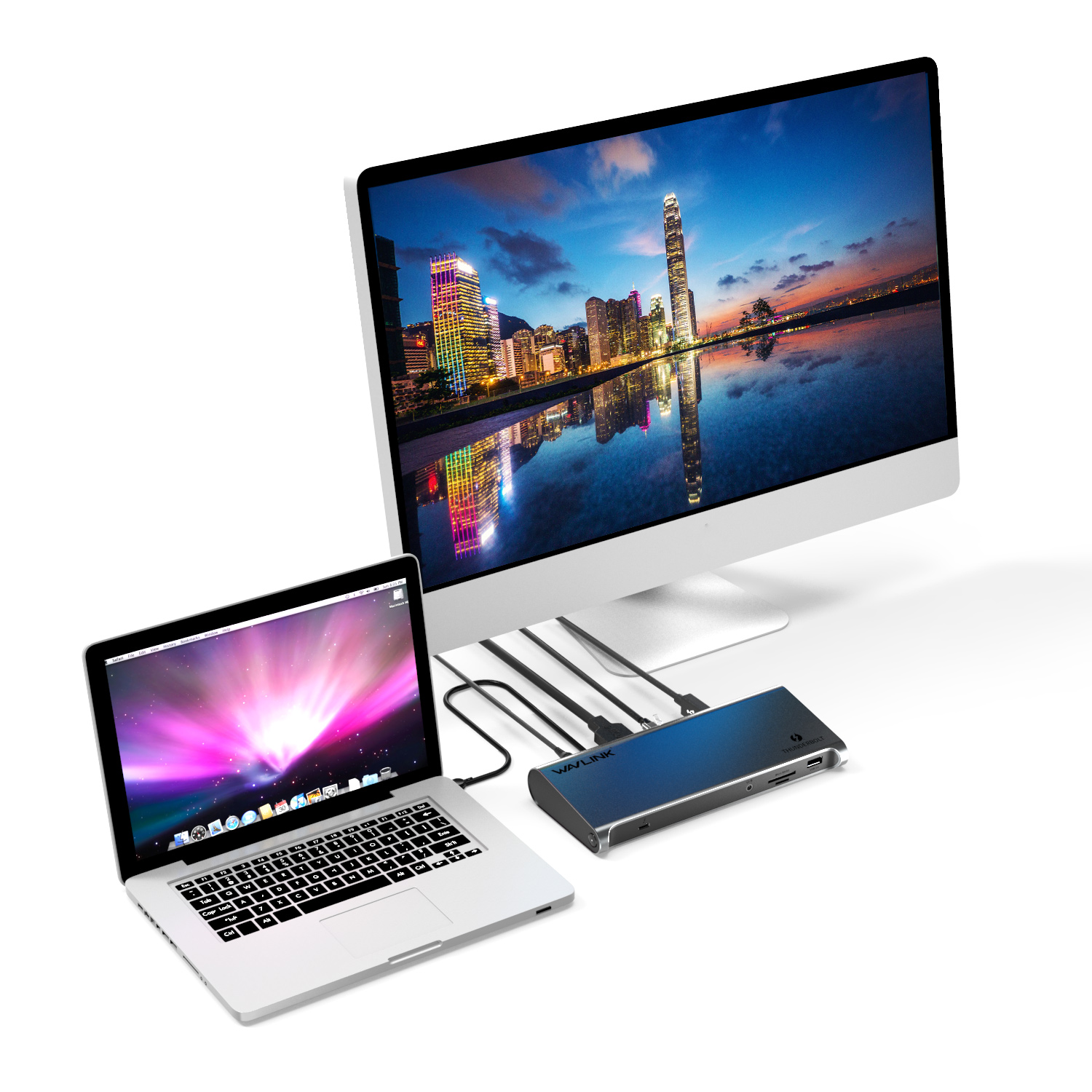 Integrated SD/Micro SD Card Reader easy for copy any photos or movies from your media memory card backup to your laptop directly.
Ports
4 x USB3.0 Ports, 2 x Thunderbolt™ 3 Type-C Port, 1 x DP Port, 1 x SD Card Slot, 1 x Micro SD Card Slot, 1 x Two in One-Audio Out & Mic in Port, 1 x RJ45 Gigabit Ethernet Port, 1 x DC Power Input Port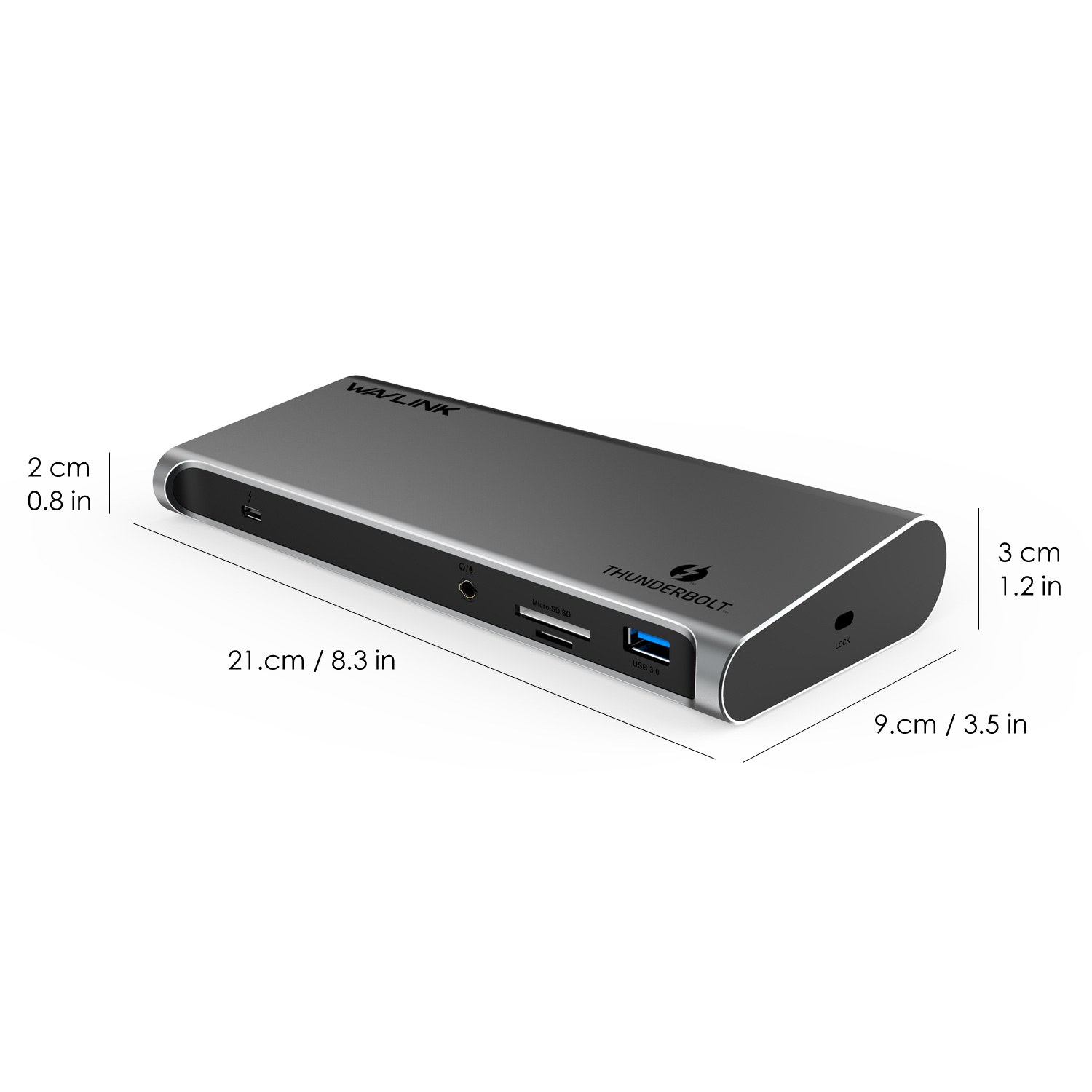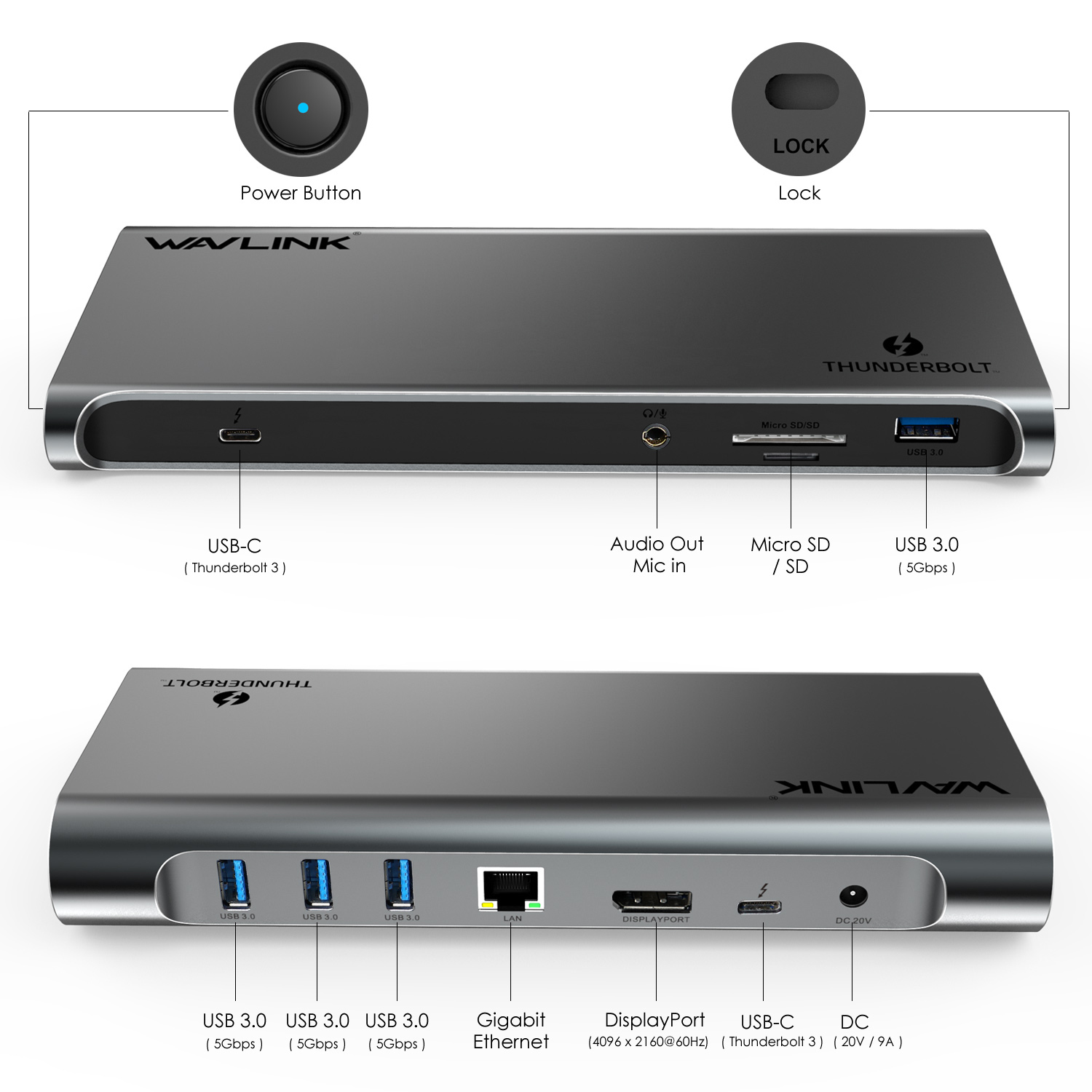 Package
1 x Thunderbolt 3 Docking station
1 x Thunderbolt 3 40 Gbps cable 0.7 meter
1 x DC20V/9A 180W Power Adapter
1 x User Manual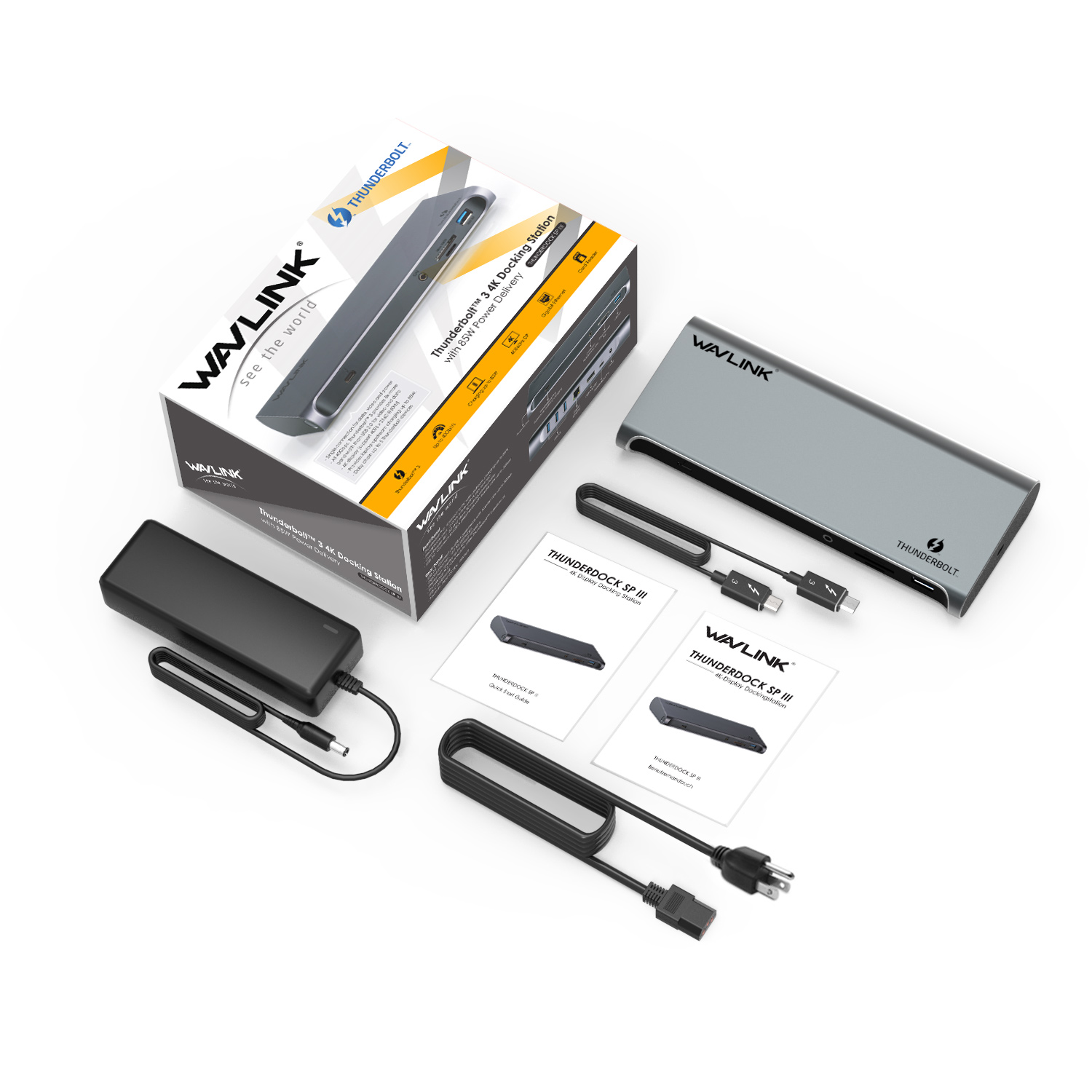 Compatible Systems
MAC COMPATIBILITY
Compatible with (MacBook Pro 2016/2017/2018 & iMac 2017) at full native GPU performance. Supports popular display modes such as 4096x2160@60Hz (4K) / 3440x1440 / 2560x1600 / 2560x1440 / 2560x1080 / 1920x1080 (1080P) and more.
WINDOWS COMPATIBILITY
Compatible with select Windows Thunderbolt 3 systems like the Dell XPS 9350 / 9360 / 9550 / 9560 / 9570 & Precision 5510 / 5520 / 7710 / 7720. Not all Windows Thunderbolt 3 systems support dual video output.
Ask Question About Product
Note:
HTML is not translated!
All(0)
Good(0)
Fair(0)
Poor(0)
Image(0)
An independent website for brand direct sales
New customers can enjoy a 25 discount on their first order, which includes 20 reward points and a 5.5 credit balance.