Convenient payment

Trusted-Delivery


Fast Delivery
Multi-warehouse direct hair fast delivery

Exquisite service
Exquisite service after-sale guarantee

Hassle-free return
Shop with confidence, worry-free refund
USB-C Triple Display 4K MST Docking Station with USB Power
Product Description:
Slim and compact base dock design with high strength cable provides additional durability and good heat dissipation effect. This MST Docking support triple display under USB-C Video Alternate Mode, resolution up to1080p and if the single DP or HDMI display will up to 4K@30.
Besides, it allows you to expand more USB devices, for example external storage, keyboard, mouse, headset, optical drive. Gigabit Ethernet quickly upload and download photos, videos, music and other files. Plug & Play, no need external software driver installation.
Product Features:
1. Compatible with Type-C USB3.1 Gen2 full specification PC Computer.
2. USB-C power portsupport PD3.0 for upstream power charging to PC computer maximum up to 100Watt
3. DisplayPort support V1.2a; HDMI port support HDMI V1.4b
4. Support single display, DP or HDMI up to 3840x2160@30, VGA up to 2048x1152@60
5. Support dual display, up to 2048x1152@60
6. Support triple display, up to 1920x1080@60
7. Build in Gigabit Ethernet network RJ-45 backward 10/100 Ethernet.
8. Build in 4-Pole phone Jack for stereo audio out and microphone in.
9. Build in Combo Card Reader support SD V2.0, SDHC up to 32GB; SDXC up to 2TB.
10. Two USB3.0 ports and two USB2.0 ports for devices connectivity. 11. Support OS Windows 7 / 8 / 10; Max OSX 10.
Working Standard:
1. USB-C: PD Power Adapter I/P
2. Single DisplayPort: 4K/30Hz max.
3. Single HDMI: 4K/30Hz max.
4. Single VGA: 2K/60Hz max.
5. 2 x USB-A Port: 5Gbps
6. 2 x USB-A Port: 480Mbps
7. RJ45: Gigabit Ethernet
8. CardReader: SD / TF
9. Phone Jack: Stereo 4pole TRRS Stere
Specifications:
Operating Temperature :0°C~40°C Reach Design in Storage Temperature :-10-70T 3C
Relative Humidity(Operational) :10%~90%,n
Relative Humidity(Storage) :10%~90%,n
Drop test (1 Meters): 3 st
Cycle work (hours) :24Hou
For the new version of MAC, VGA can work with HDMI and DP
VGA port may not work properly with old MAC OS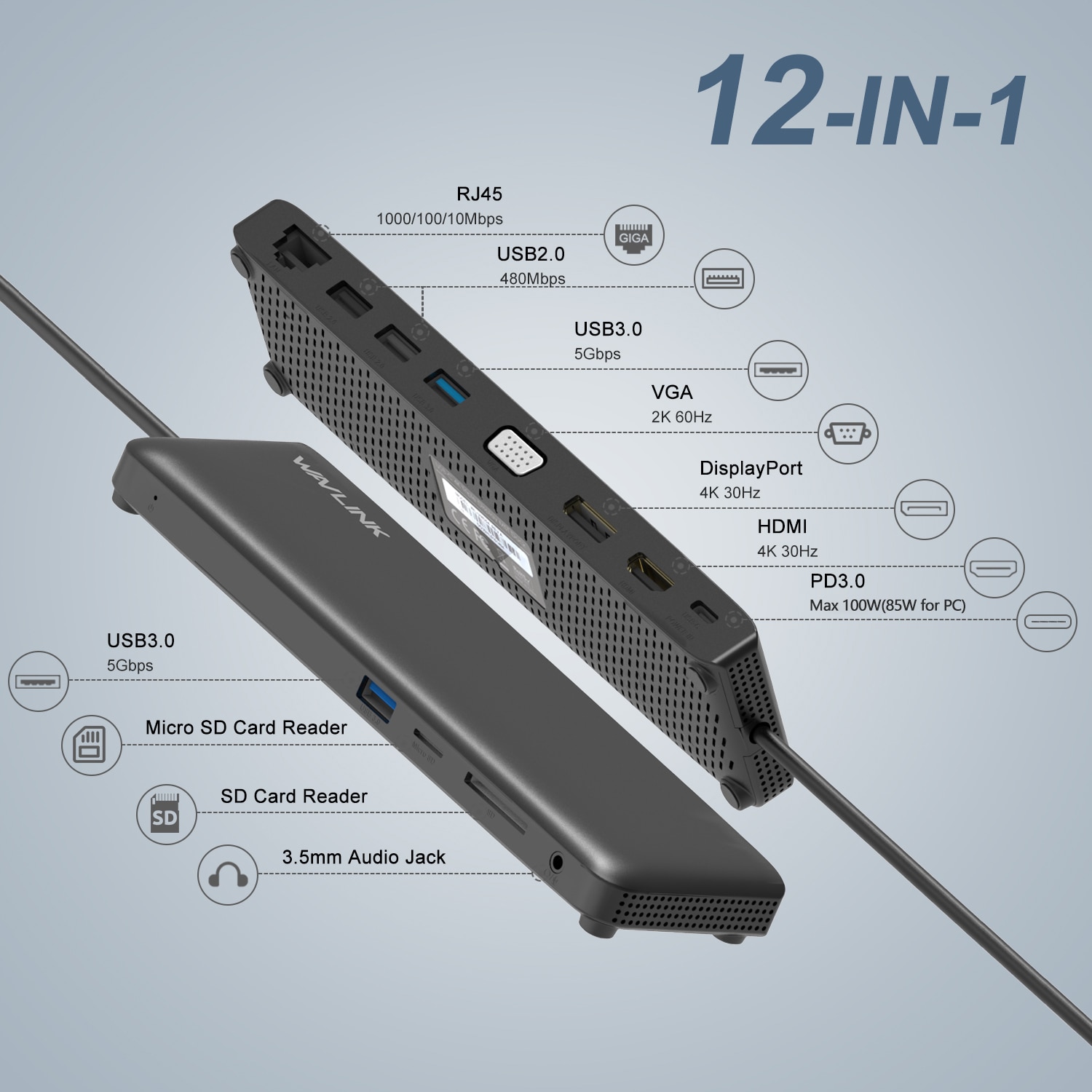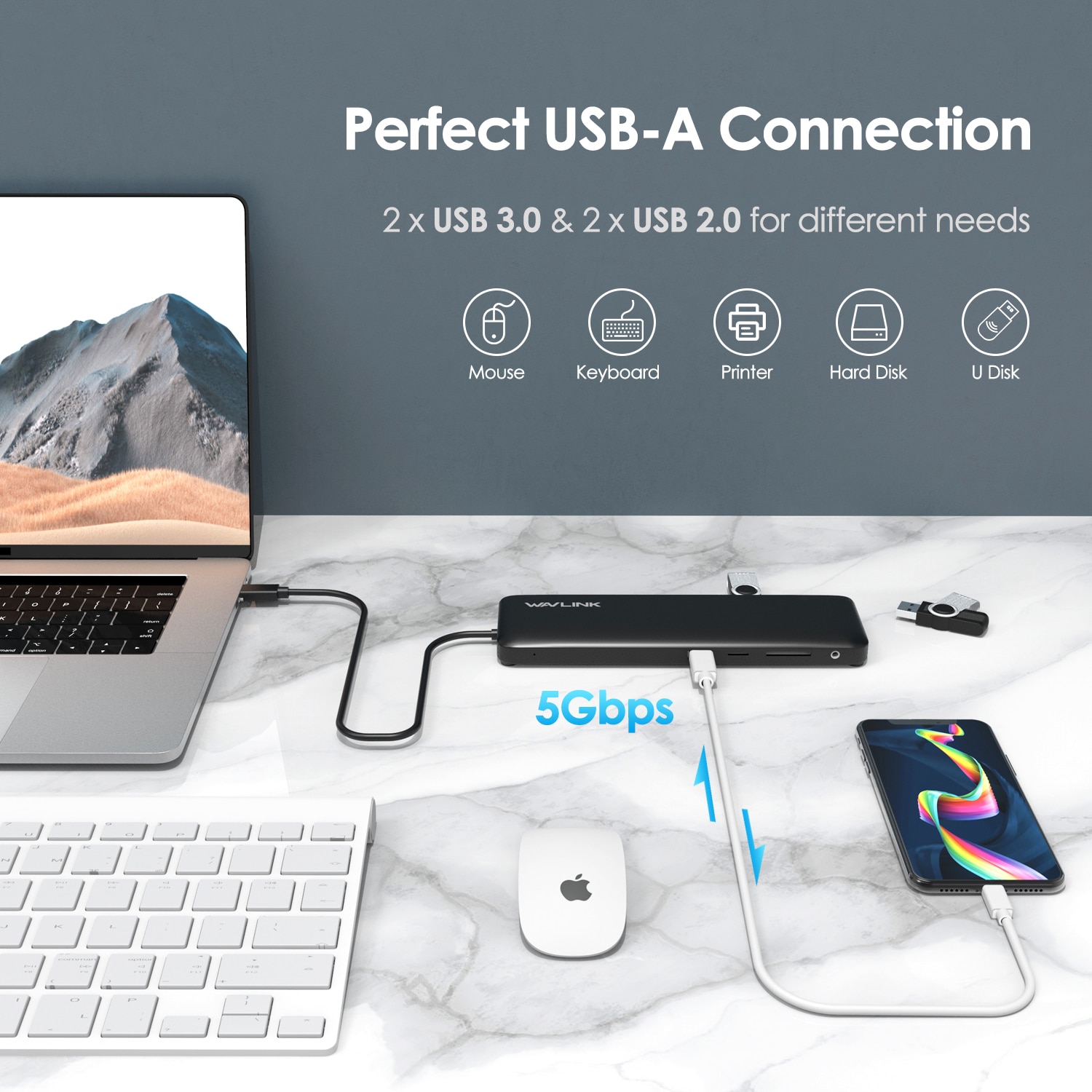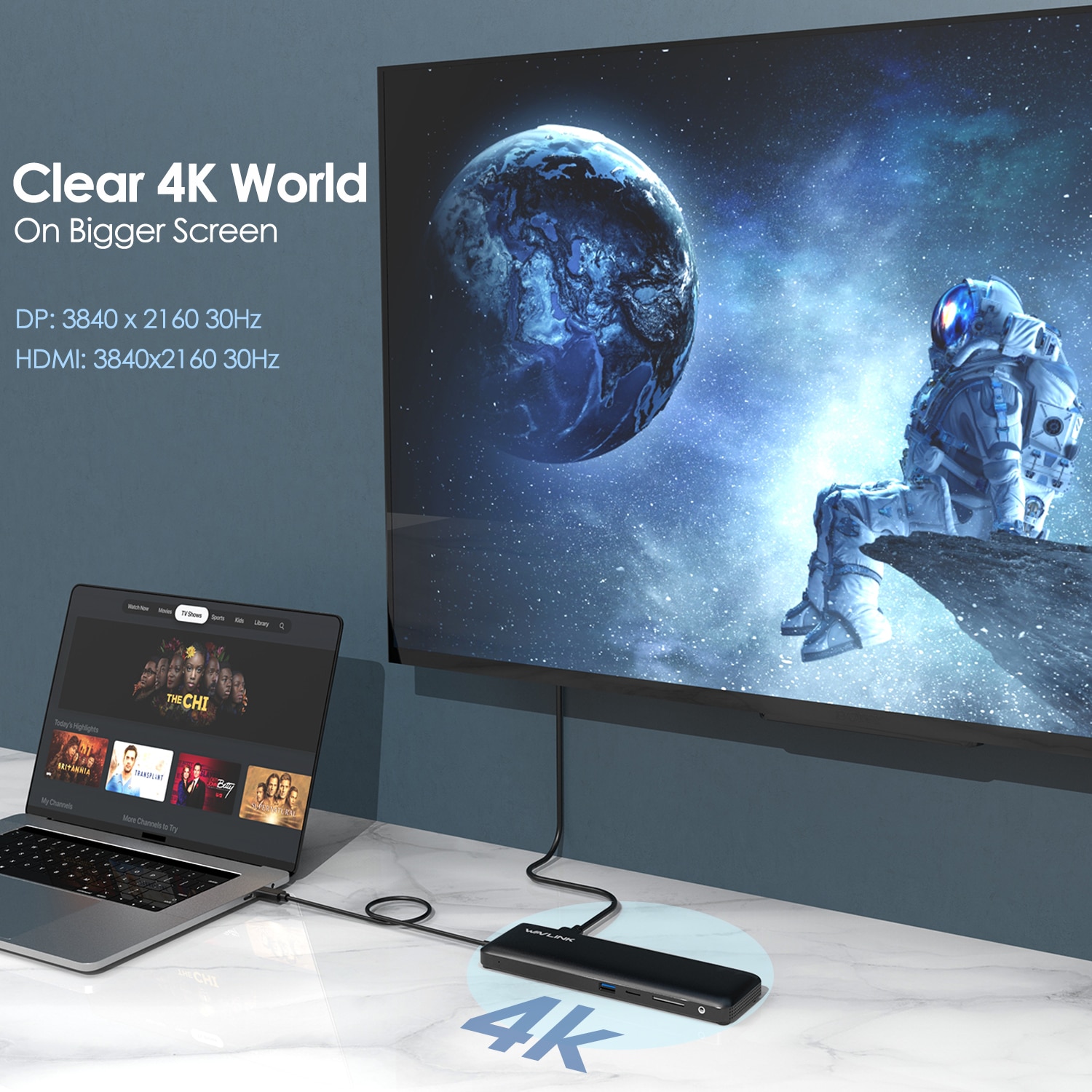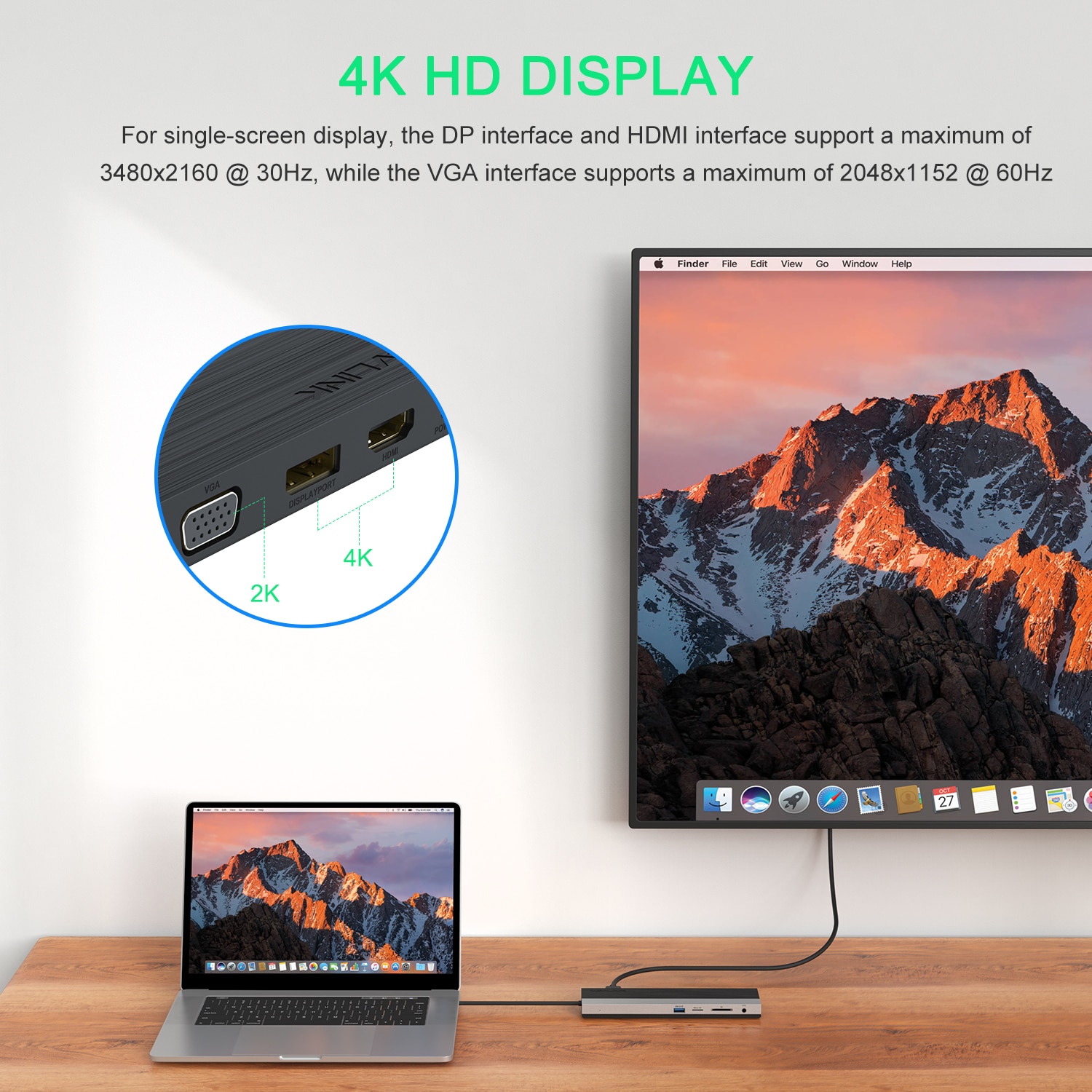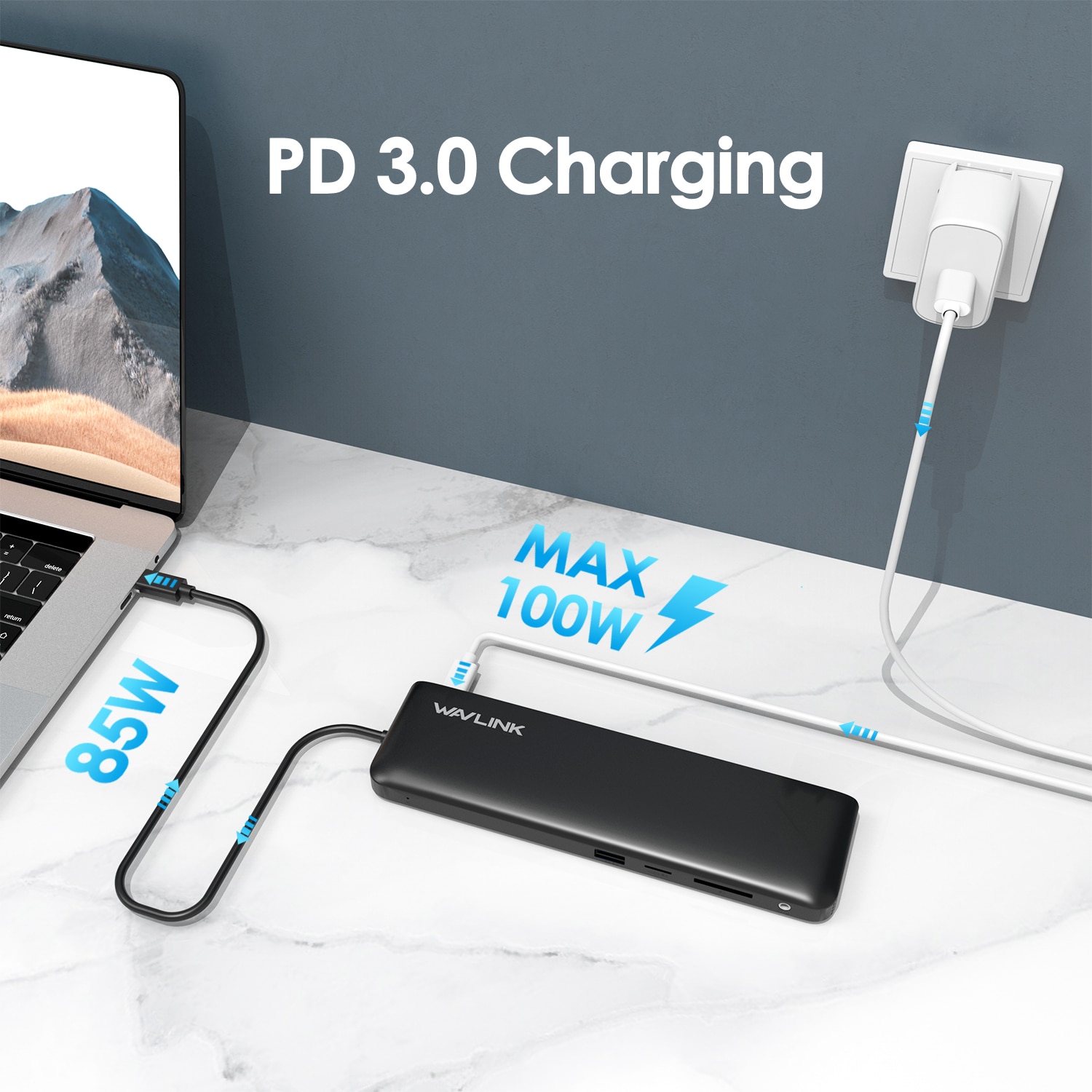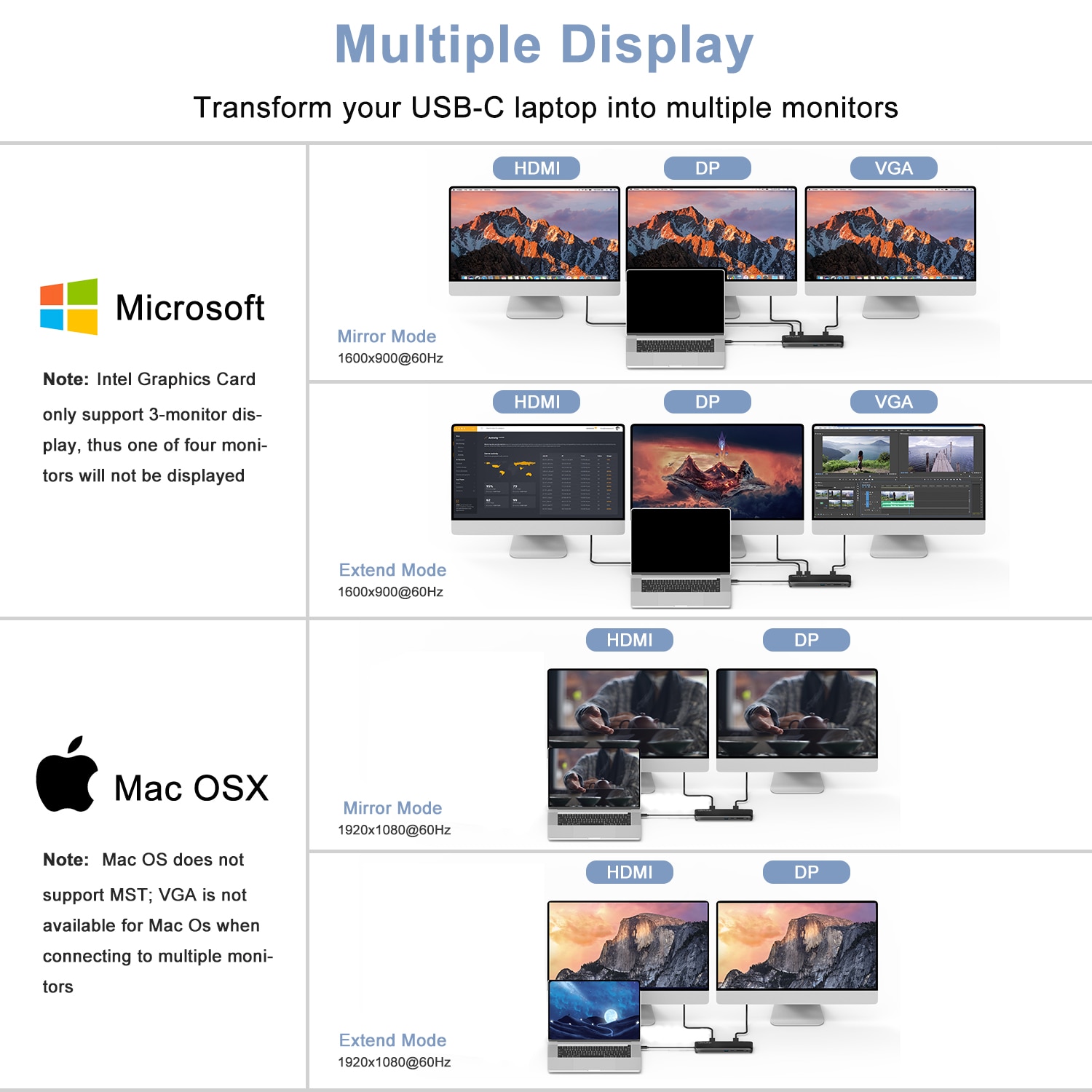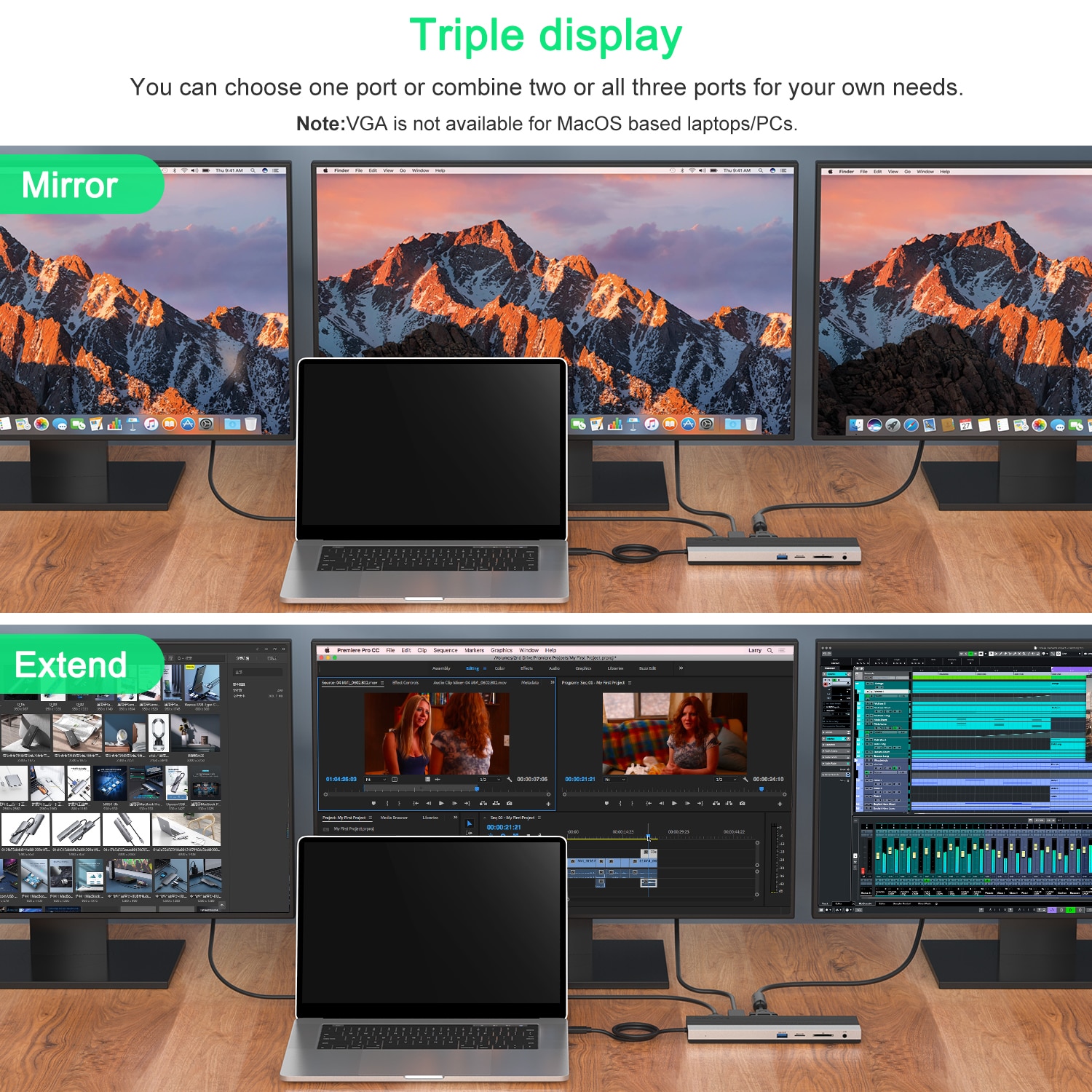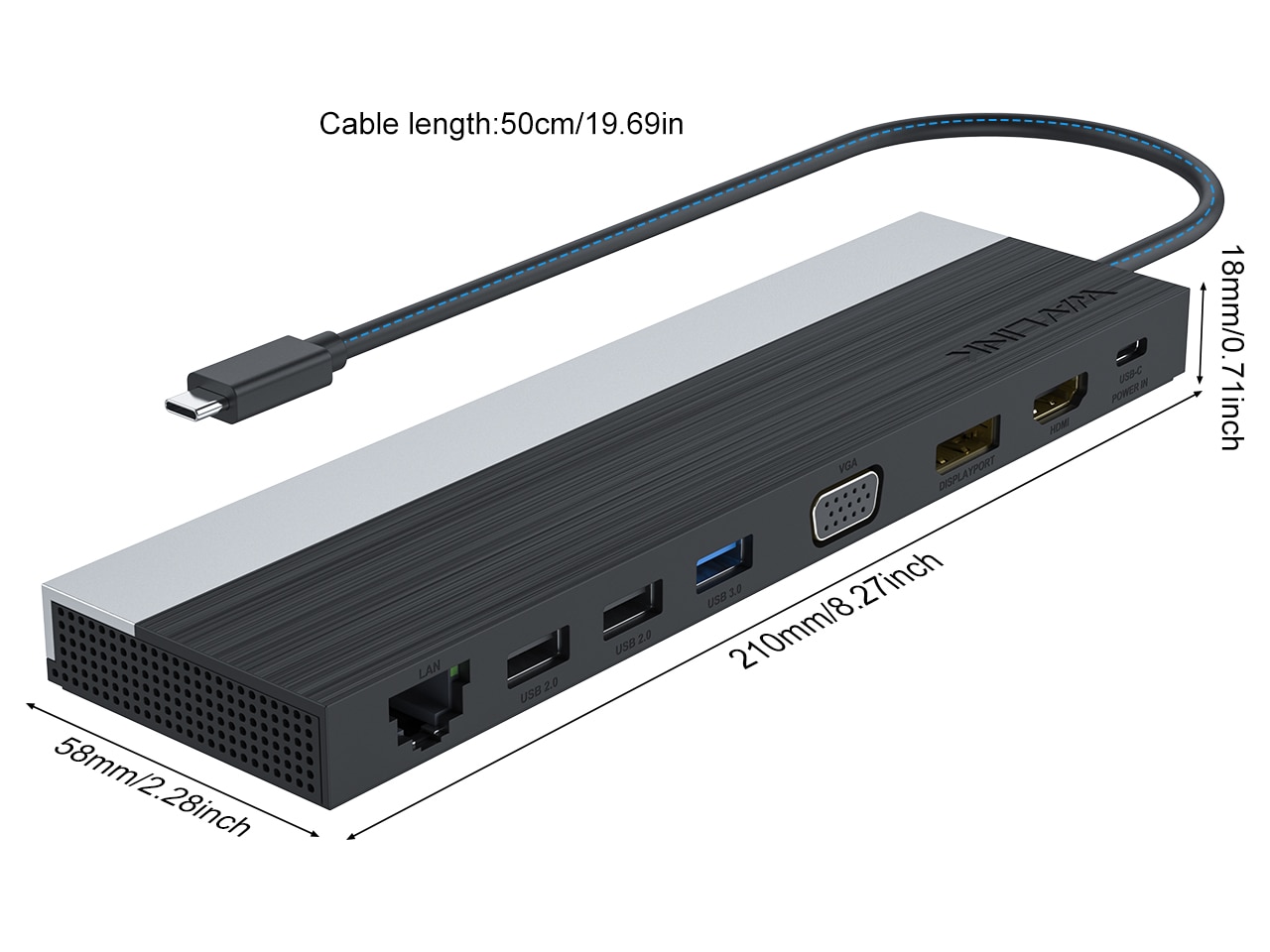 Packing Including:
1. USB-C Triple Display MST Docking Station
2. Quick Installation Guide
UMD03
UMD04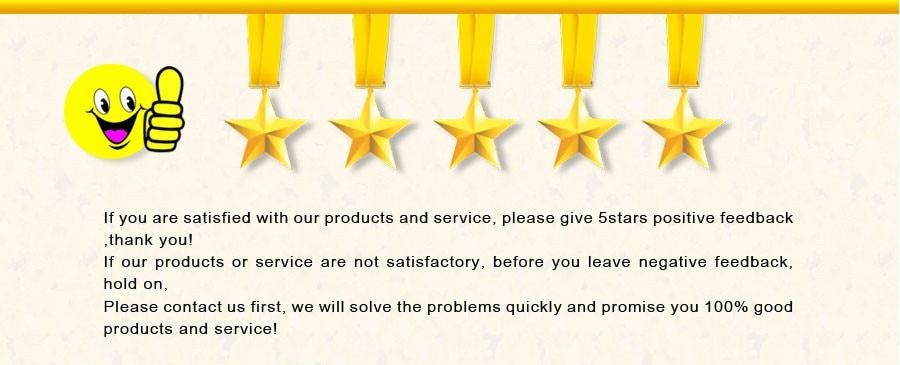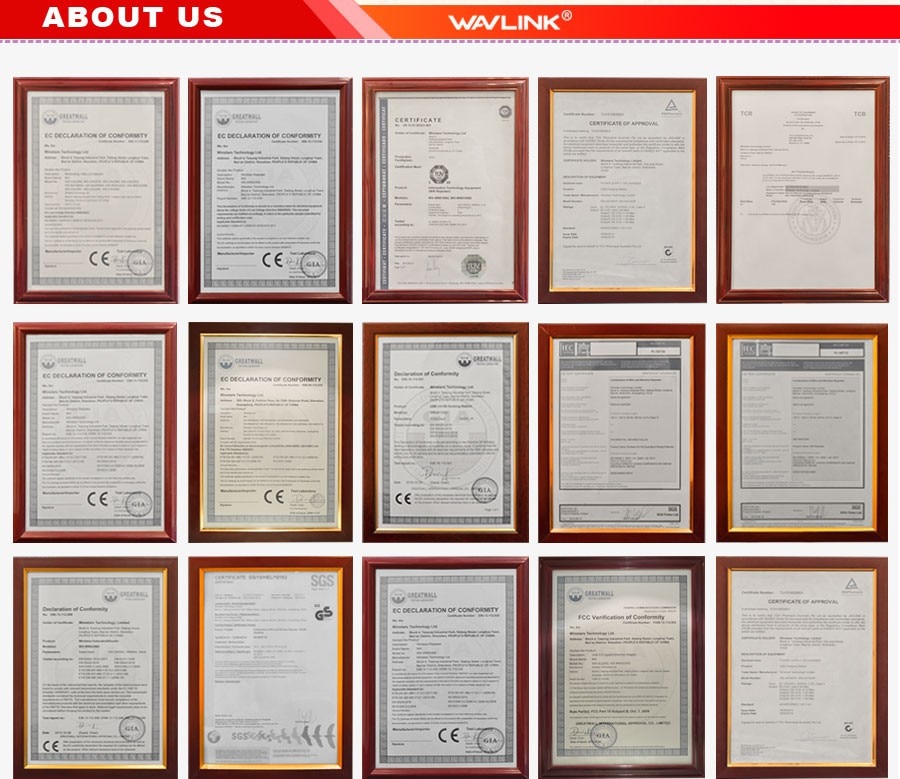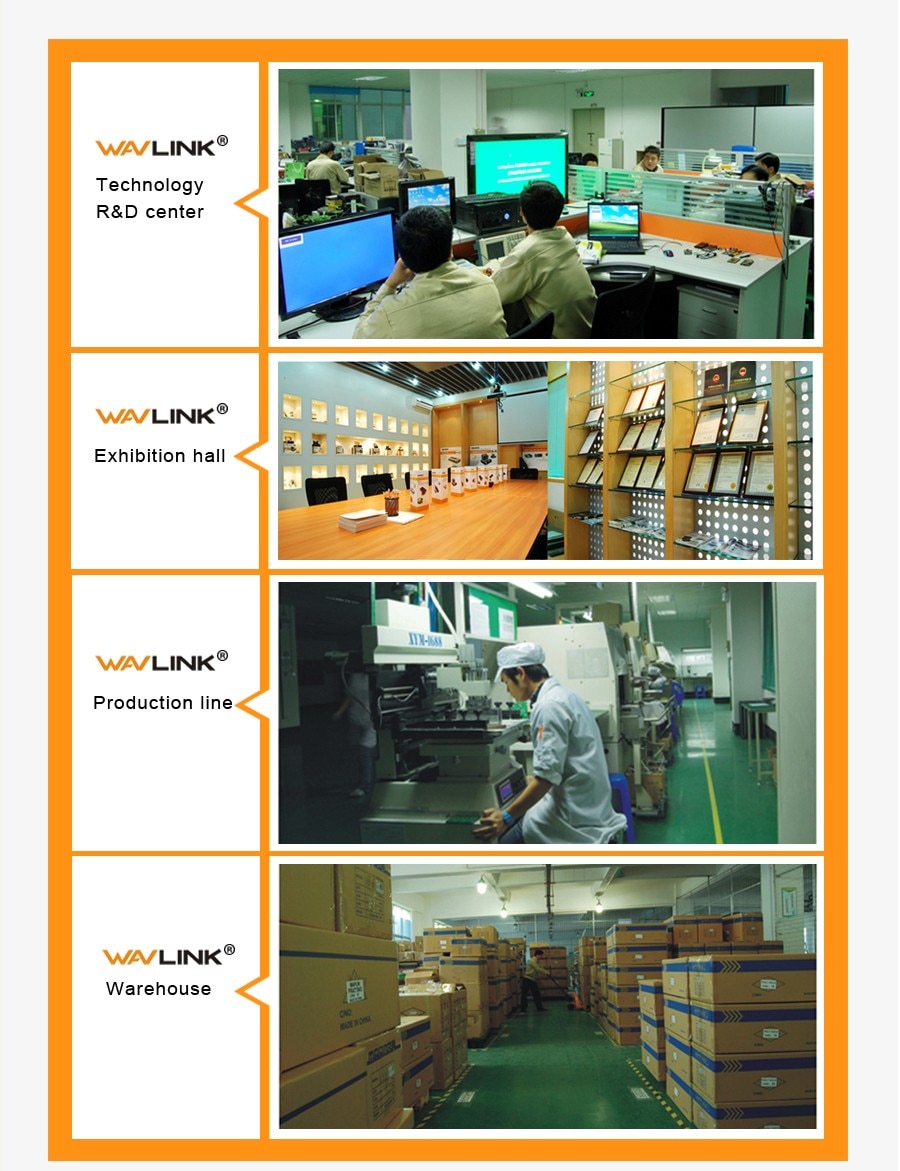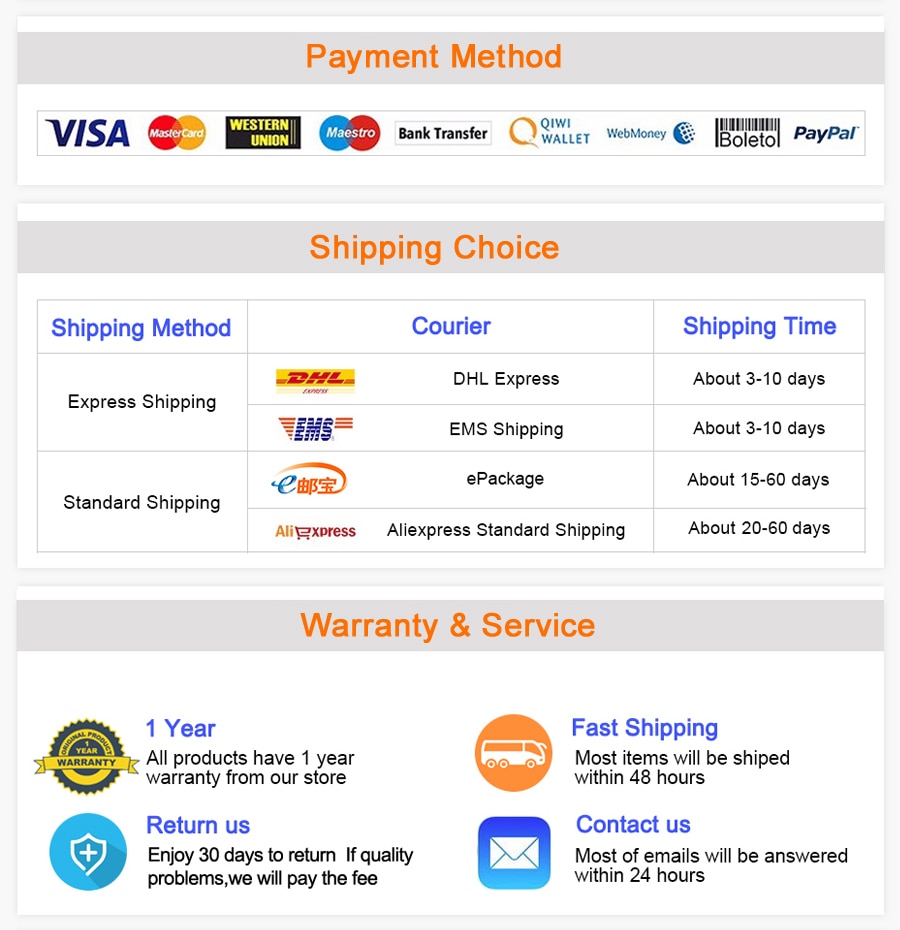 Ask Question About Product
Note:
HTML is not translated!
All(0)
Good(0)
Fair(0)
Poor(0)
Image(0)
Related Products