WAVLINK AERIAL HD6 WiFi 6 AX1800 Dual-Band Long Range Outdoor Wireless AP with PoE and IP67
When friends come over, no need to worry about poor signal and complaints.
$194.99
$214.00
Price drop reminder
Product Code:

WL-WN573HX1

Availability:

194
---
Convenient payment

Trusted-Delivery


Fast Delivery
Multi-warehouse direct hair fast delivery

Exquisite service
Exquisite service after-sale guarantee

Hassle-free return
Shop with confidence, worry-free refund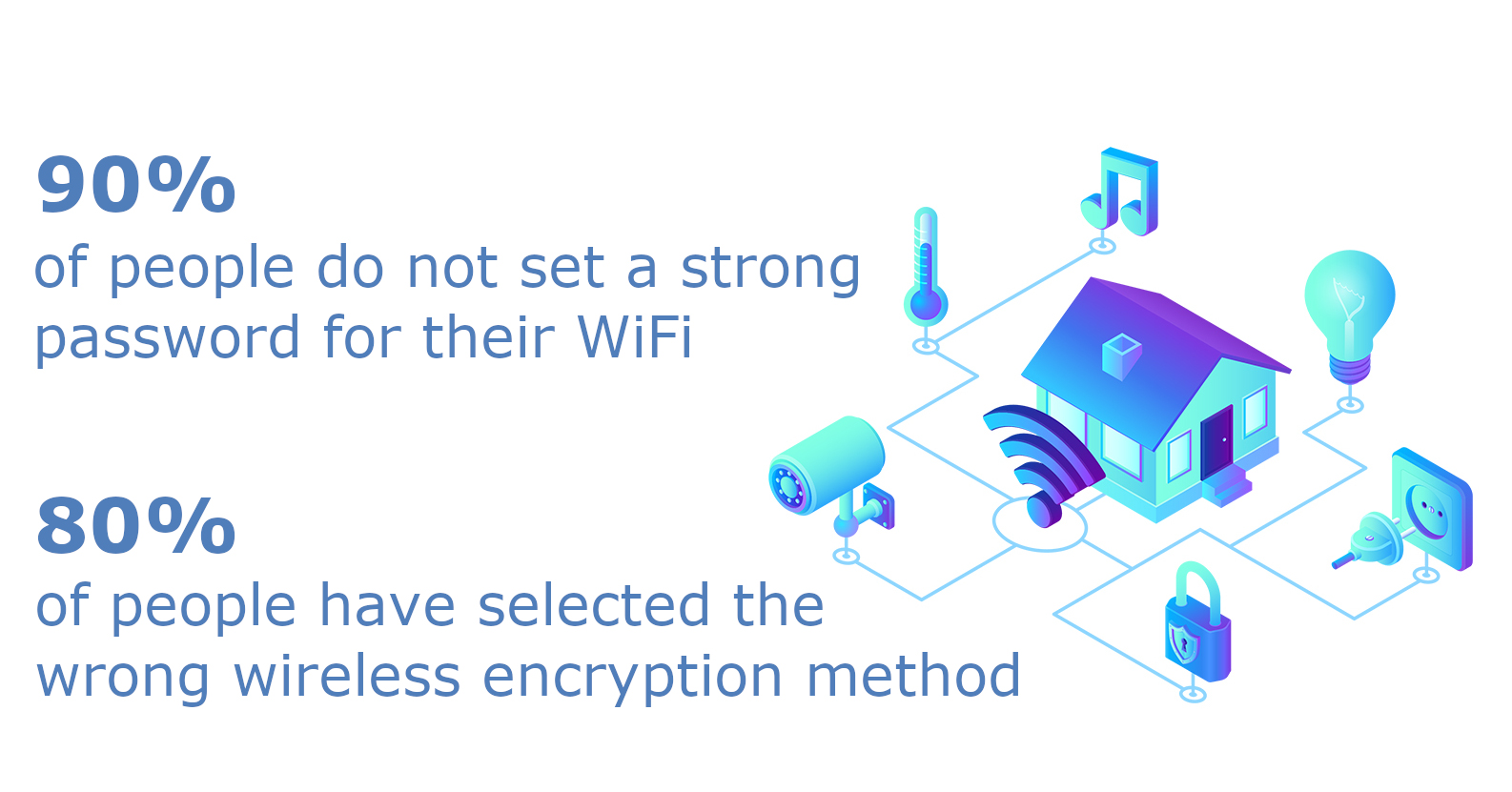 Helpful suggestions
Use strong passwords
Ensure that your WiFi password is a strong and complex combination of letters, numbers, and special characters. Avoid using common passwords or personal information.


Update router firmware
Regularly check and update your router's firmware to ensure security patches and the latest features.


Enable network encryption
Choose an appropriate encryption method (such as WPA2) to protect your WiFi network. Avoid using outdated or insecure encryption protocols.


Disable SSID broadcast
Disable the SSID broadcast feature of your WiFi router to make your network invisible to outsiders. This reduces the likelihood of potential attackers discovering your network.


Set up access control
Limit the number of devices that can connect to your WiFi network and set up an Access Control List (ACL) to only allow authorized devices to connect.


Change passwords regularly
Change your WiFi password periodically, recommended every 3-6 months, to further enhance security.


Install a firewall
Add a firewall to your network to block unauthorized access and malicious activities.


Use a Virtual Private Network (VPN)
Encrypt and protect your data privacy when browsing on public WiFi networks by using a VPN service.


Restrict remote management
Disable remote management functionality of the router to prevent unauthorized access.


Same selling price
As Amazon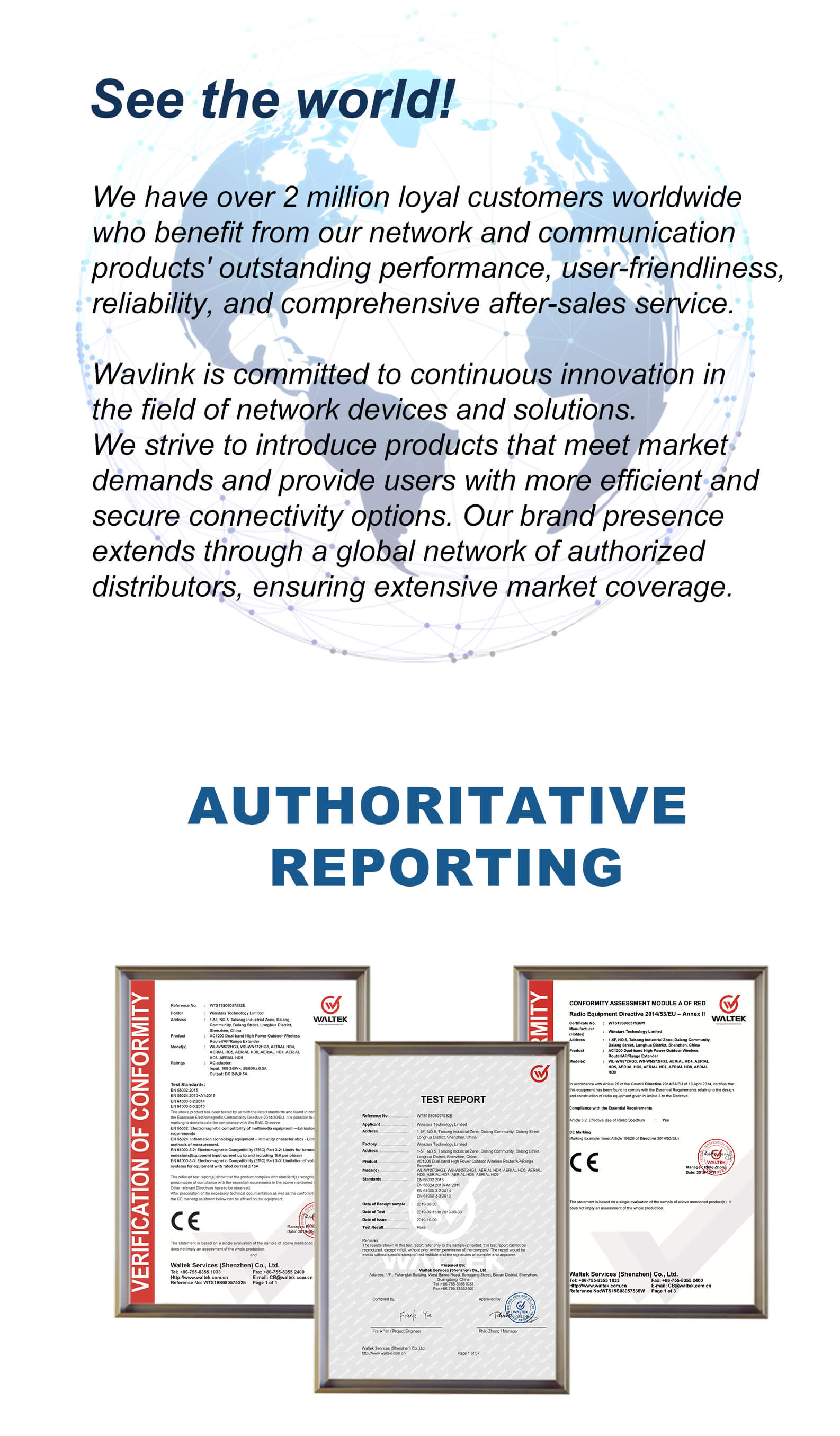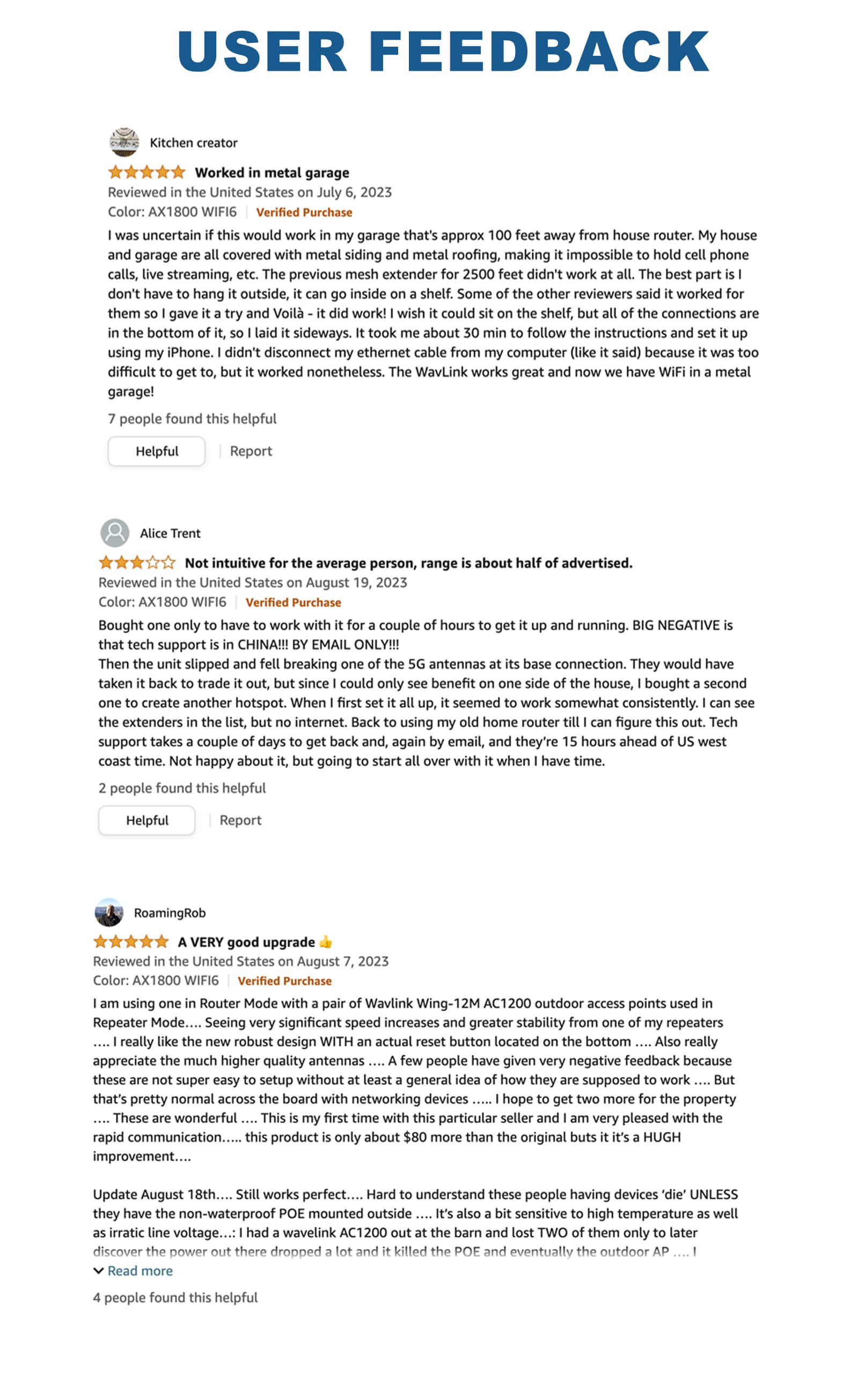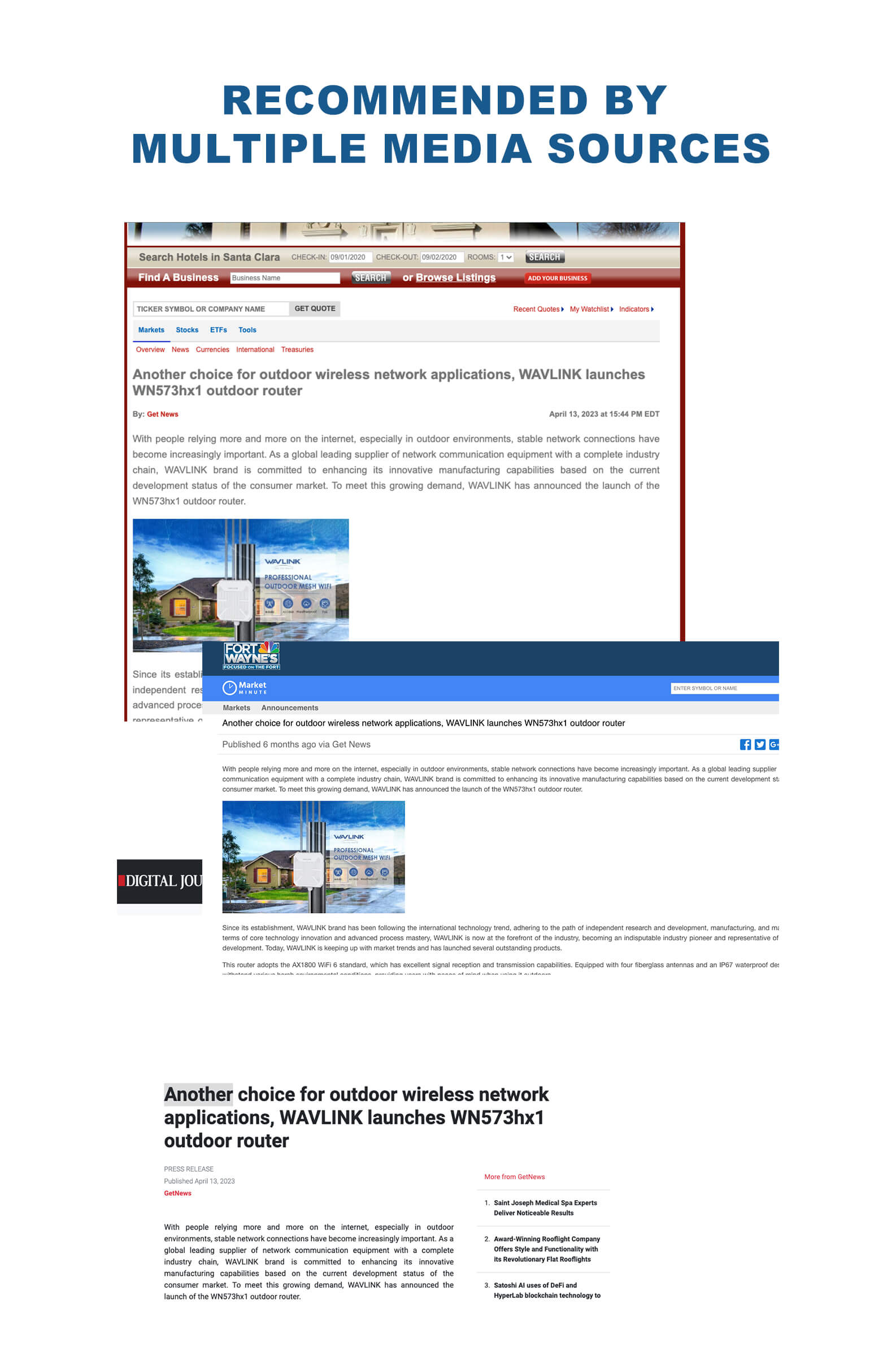 ---
See also:
Enhancing Connectivity with External Wireless Networks and Outdoor Wi-Fi Solutions
Choosing the Perfect Outdoor WiFi Antenna for Extended Coverage
Robert N Martinez: Does the PoE Adapter come with the product? If not where can I get one?

2023-09-28 00:53:40
Answer: Hello, our product comes with a built-in POE adapter, but it is only compatible with this specific device. If you need a POE switch, we do not provide that.

2023-09-28 17:05:00
Nick: Can I connect the device to a poe switch?

2023-06-17 15:53:09
Answer: Yes, as long as the voltage of your POE switch is compatible with our working voltage, there should be no problem at all. Additionally, our company is also developing its own POE switches that are suitable for homes and small to medium-sized enterprises.

2023-06-23 08:06:12
Andreas Gottschalk: I have a serious question! It is written as having a MESH function. But unfortunately it also says: "The Wavlink Everything Mesh WiFi system is a proprietary mesh system and is not compatible with other brands of mesh networking systems. If you have purchased several Wavlink Everything Mesh devices, you can interconnect them to create an overall mesh network covering a wider area." This means that it will NOT work with a FritzBox made in Germany! Is there still a way to couple the mesh function via other means (devices)?

2023-06-13 20:04:25
Answer: We apologize for the inconvenience caused by the lack of compatibility between our mesh network protocol and other brands\\\' mesh systems. Each brand and manufacturer has its own unique network protocols and technical standards, which can pose challenges in terms of interoperability.\n\nWe understand that this may cause some inconvenience, and we will continue to strive for improvement and enhance the compatibility of our products to meet the evolving needs of users. Thank you for your understanding and support.

2023-06-17 16:01:01
Loren: What is IP67, and does it help for outdoor routers?

2023-05-19 11:33:51
Answer: IP67 is a dust and waterproofing standard, which means that the device can prevent dust from entering to a certain extent and withstand being submerged in water for up to 30 minutes. For outdoor routers, if they meet this standard, it can protect the device in harsh weather conditions and ensure its normal operation. Therefore, IP67 is very helpful for the protection of outdoor routers.

2023-05-19 11:36:41
Ask Question About Product
Note:
HTML is not translated!
All(34)
Good(33)
Fair(1)
Poor(0)
Image(1)
Supports 160MHz bandwidth and 1024-QAM for much faster wireless connections.
Supports MU-MIMO & OFDMA technique to simultaneously communicate with multiple devices in a very effective way. - Multiple PoE Options for Easy Installation: Supports both 802.3af/at active PoE and passive PoE power supply, making installation effortless and flexible.
Four 8dBi omni-directional detachable antennas greatly strengthen signals. The glass tube antenna is meant for high precision, corrosion resistance, long life, strong wind resistance.
The durable, weatherproof IP67 enclosure protects the access point against harsh outdoor conditions and provides stable wireless coverage up to 200-300m.
Sets up in minutes with the WavRouter App or Web UI, easily manage WiFi settings and monitor data usage.
Can be easily installed on a wall or a pole with the provided mounting kits.
Better Partner with Mesh System: Compatible with Wavlink Everything Mesh WiFi system for seamless roaming and whole-home coverage.
Related Products
Take note
---
Wavlinkstore is the official online sales platform directly operated by Wavlink. All products are shipped by Wavlink and we take full responsibility for after-sales support. Please feel free to make your purchase with confidence.
How is the shipment arranged?
By default, we use DHL, UPS, and 4PX as our courier companies. If there are areas that cannot be reached by these couriers, we will utilize local postal services for delivery.
How to track the shipment?
We highly recommend making purchases as registered users. By accessing the registered member portal, you can track the shipping progress of your order. If you checked out as a guest user, it is advisable to save a screenshot of your order or note down the order number for easier reference when contacting our customer support staff for inquiries.
How are after-sales issues handled?
After-sales support follows the after-sales service policy, which is strictly adhered to. If there is an established after-sales service guarantee policy through email communication, it will be implemented accordingly. For technical support during working days, you can call +18889730883(Free call charges). Additionally, you can also reach out for support by contacting contact@wavlink.com. Japanese users can send their inquiries to supportjp@wavlink.com for assistance. More info vist https://www.wavlink.com/en_us/contact.html
Do you support small batch purchases?
Our website supports small batch purchases. If you are interested in making a small batch purchase, please send an email to kevin@wavlink.com to obtain the best quotation. Additionally, we recommend registering as a website member to accumulate points and enjoy upgrades, which will provide you with greater support.
Under what circumstances are orders considered high-risk or subject to delayed shipping?
Not providing an email address or providing a randomly filled email address, such as

abcdefghello@abc.com

.

The phone number appears to be abnormal or consists of consecutive digits, such as 123456789 or 987654321.

Incorrect postal code, incorrect city name, or unclear shipping address. We will send an email confirmation to the email address provided in the order. If we do not receive a response, we may delay or cancel the shipment.
What should I do if I forget the order number or neglect to take a screenshot while using the guest checkout mode?
Firstly, you need to remember the email address you provided during the checkout process. We can use the email address to deduce your order number.
Secondly, if you provided a phone number, we can also use it to search for your order.
If you don't remember anything, please submit a support ticket, and our customer support staff will communicate the detailed progress with you.