How to use the alliance promotion function of the mall?
We provide users with the official alliance promotion function, which is very practical and easy to use. Now we will introduce how to use it.
You first need to have a ordinary member account of this site. If you have not registered, please click "Register" (No conditions for registration). Log in to the member center, you can see the "Register for an affiliate account" icon in the "More functions" column, which is in the second row and third line of the function list in the main interface, as shown in the picture: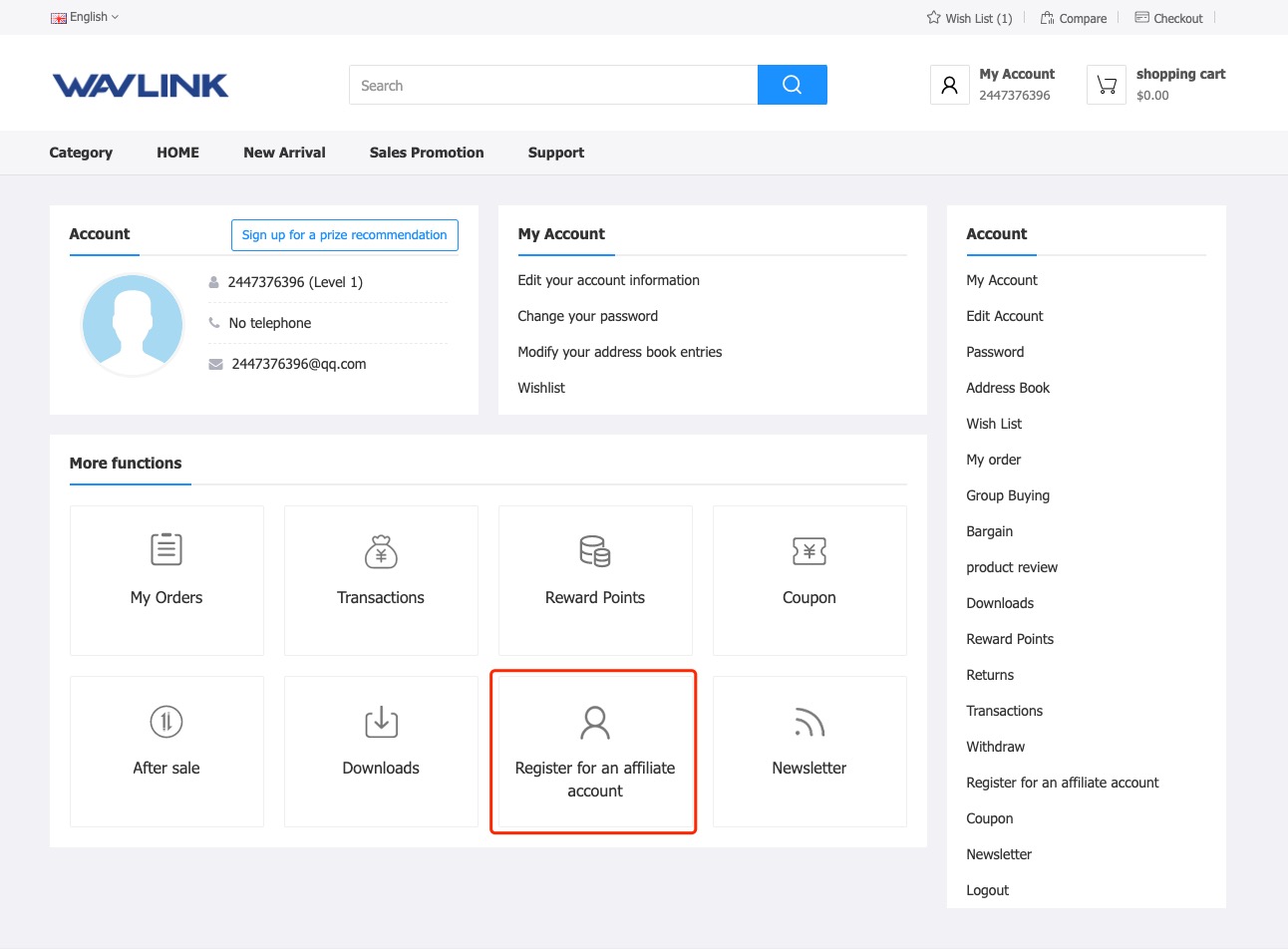 Click the "Register for an affiliate account". If you click it for the first time, the application form will appear, requiring you to fill in your company name, website, tax ID (tax ID is not required) and payment method.
In particular, at present we only support paypal and bank transfer for payment method, and bank transfer only supports company to company transfer.
How to withdraw commission? For details, please read "How to withdraw commissions from affiliate accounts"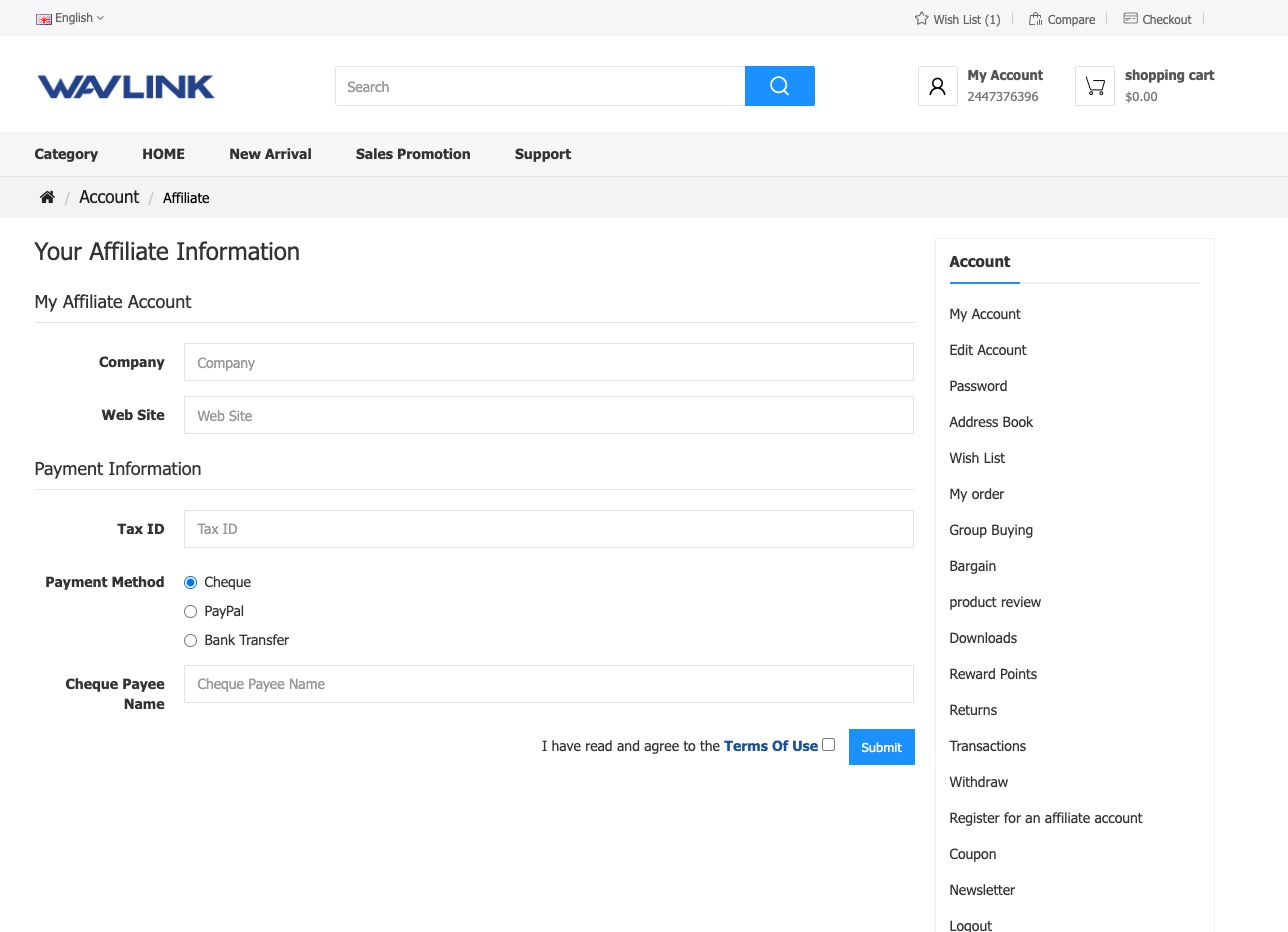 Next, click "I have read and agree to the Terms of Use" and submit it (if you are not sure about our Terms of Use, you can also click on the colored links to see the details). You will see a pop-up box that says "Success: Account updated". This means you have completed your application and just need to wait for the administrator to review it. We may contact you by email during the review process, so please check the email address you used to register your account. If you want to be reviewed faster, you can submit a work order directly to us so that our colleagues can pay attention to you quickly.
When you click on the "Register for an affiliate account" icon again, the information you filled in before will appear and you can edit it and fill it out again. Currently we only support withdrawals from personal paypal accounts and company bank accounts. If not necessary, you should not change the withdrawal method to avoid remittance problems. Again, for commission payment methods we only support paypal and bank transfer, and bank transfer only supports company to company transfer.
Once the above is done, you can generate a link to the product you want to promote in the "Tracking Code". As shown in the picture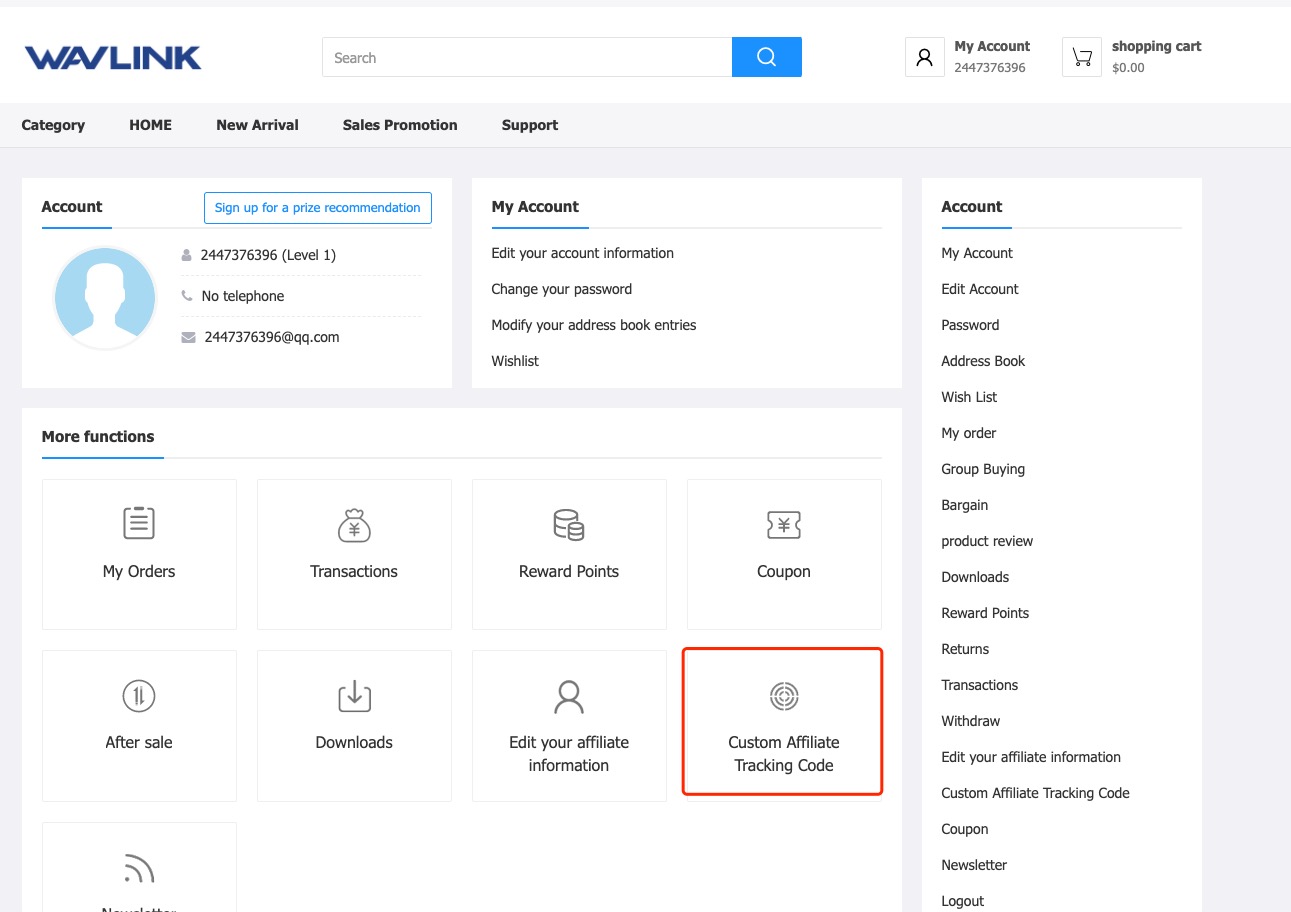 To receive commissions, you must use the tracking link. Otherwise, we cannot find your promotional trail.
When selecting a product, you can choose it directly from the drop-down box. If you have great confidence in the product, you can also generate multiple links and then post tracking ads on different platforms.
As shown in the picture: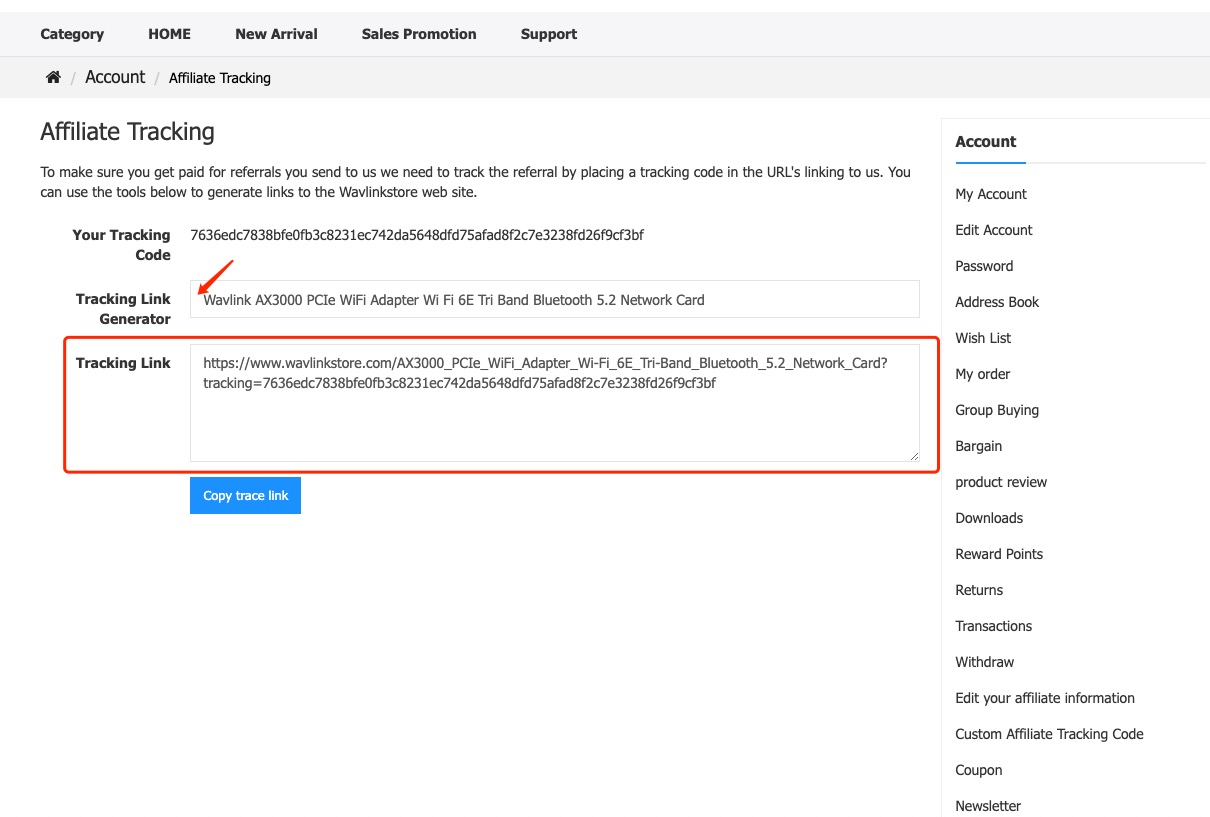 Copy the underlined link to the platform where you want to promote products. You can design your own promotional material or use the main product image. An attractive material can lead to a higher conversion rate. You can also contact us and let our designers design a promotional material for you that meets your requirements.
When a user purchases a product through your link, a commission will be accumulated in your affiliate account. According to our regulations, you can initiate a withdrawal application once the commission has accumulated to $20 or more.
After you send the application, our financial staff will be notified and they will complete the withdrawal for you as soon as possible. Please pay attention to receiving email notifications or SMS notifications.
If you have any questions, you can submit a work order online, and our colleagues will solve all your worries, except for the matter of how to promote the product.
1. In which cases will we refuse to make payment?
Tampering with the target user's link through technical means.
Creating programs to simulate real purchase behavior.
Continuously grabbing the user's browser window, causing a decline in user reputation.
Hiding other links in the promotion page.
Trick target users into clicking on the link.
Creating the same or similar pages on sites similar to this site to mislead target users into making a purchase.
We don't want any of the above to happen. Once it happens, we will refuse to make the payment and cancel the affiliate membership.