How to withdraw commissions from affiliate accounts?
Commissions withdrawal means that the affiliate members have earned commissions through the promotional link and wavlinkstore will pay out commissions for the members on a cyclical basis. The payout cycle is the same for both official provided affiliate platforms and third party provided affiliate platforms, which are settled every two weeks.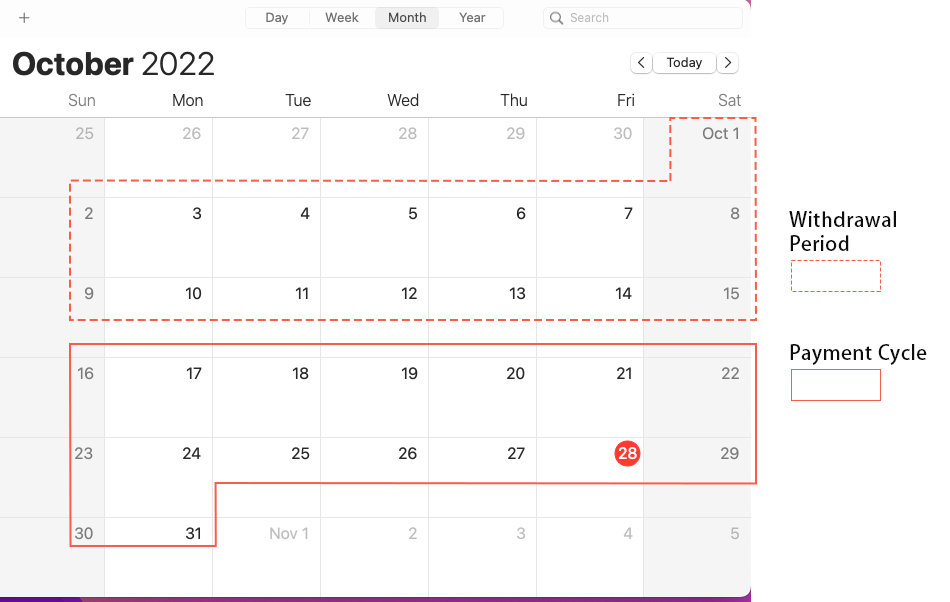 For withdrawal requests submitted during the date range in the dotted box, we will complete the payout operation during the date range in the solid box, and so on. If you have questions, you can submit a work order online or send us an email for support.