Convenient payment

Trusted-Delivery


Fast Delivery
Multi-warehouse direct hair fast delivery

Exquisite service
Exquisite service after-sale guarantee

Hassle-free return
Shop with confidence, worry-free refund
Overview
Only compatible with NVMe SSD thickness below 2.5mm, socket low profile design for single sided NVME SSD only.(Compatible with single-sided ssd only.Not suitable for double-sided ssd) Doesn't support M.2 SATA SSDs, M.2 PCIe AHCI SSDs, or any other M.2 non-NVMe devices. Note:The running power of the SSD needs to be below 10W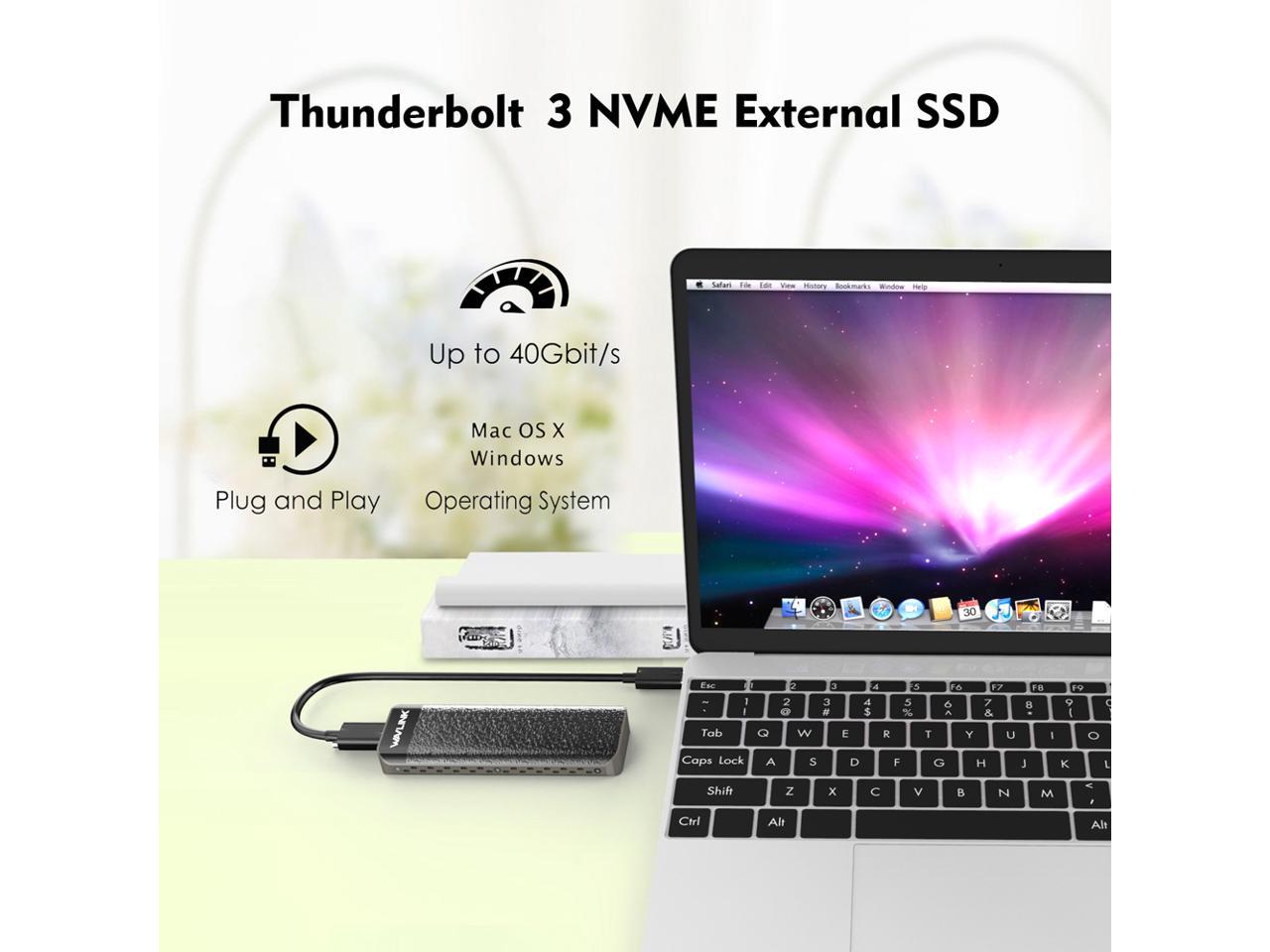 Enhanced heat dissipation design, heat sink integrated giving the best ventilation for NVMe SSD running at high speed. The surface has better heat dissipation so that the inner chip can cool down and stay safe.
Ideal for professional content creators needing to transfer and edit high-res content, gamers who want high-performance external libraries, or admins who want to run virtual machines at performance levels not possible before Thunderbolt 3.
Plug and play, no need for external power. Included a Thunderbolt 3 high-speed transmission Type C Gen3 data cable (Intel Certified), wihch Length about 50cm, and Installation tool, protective case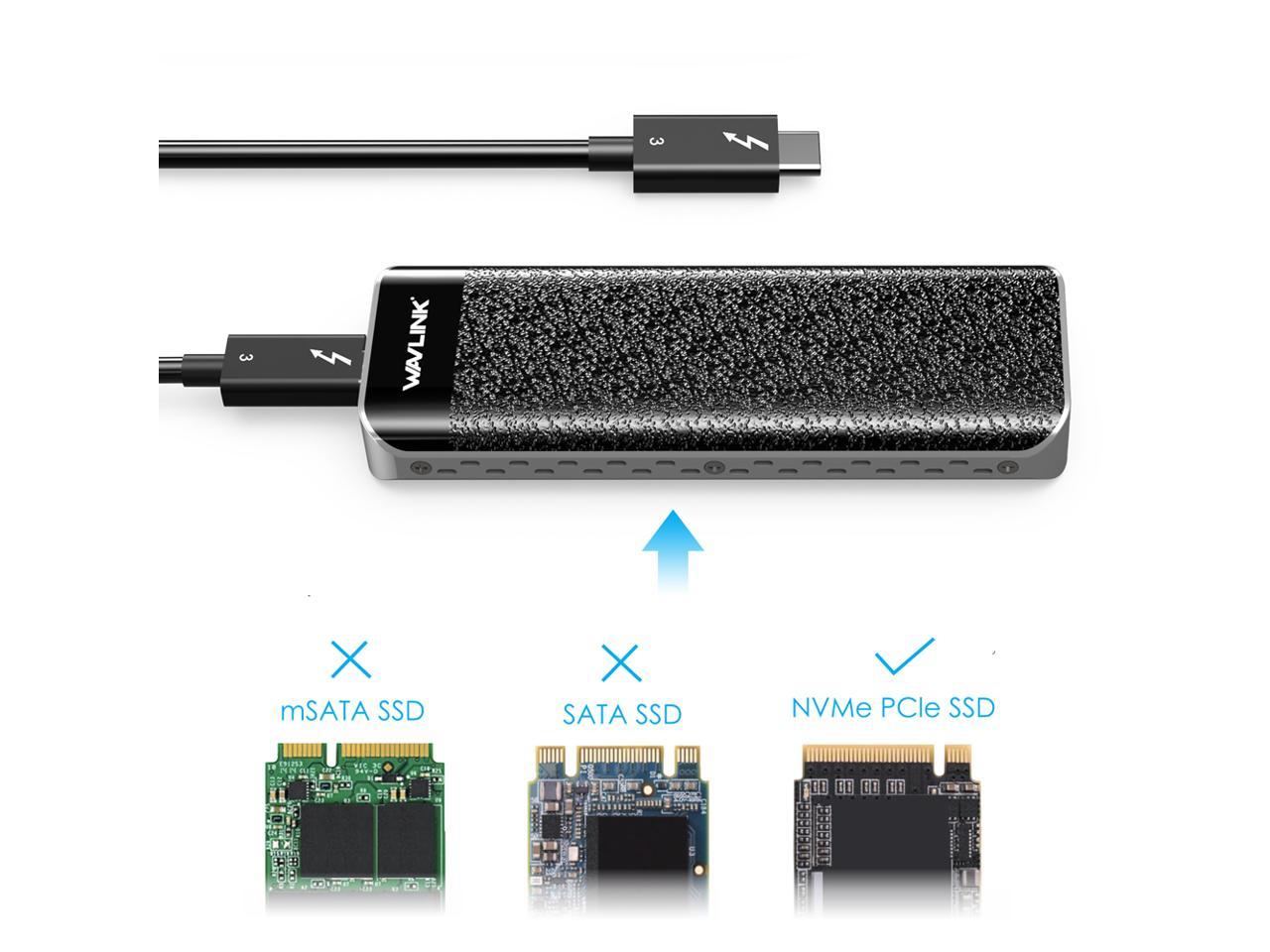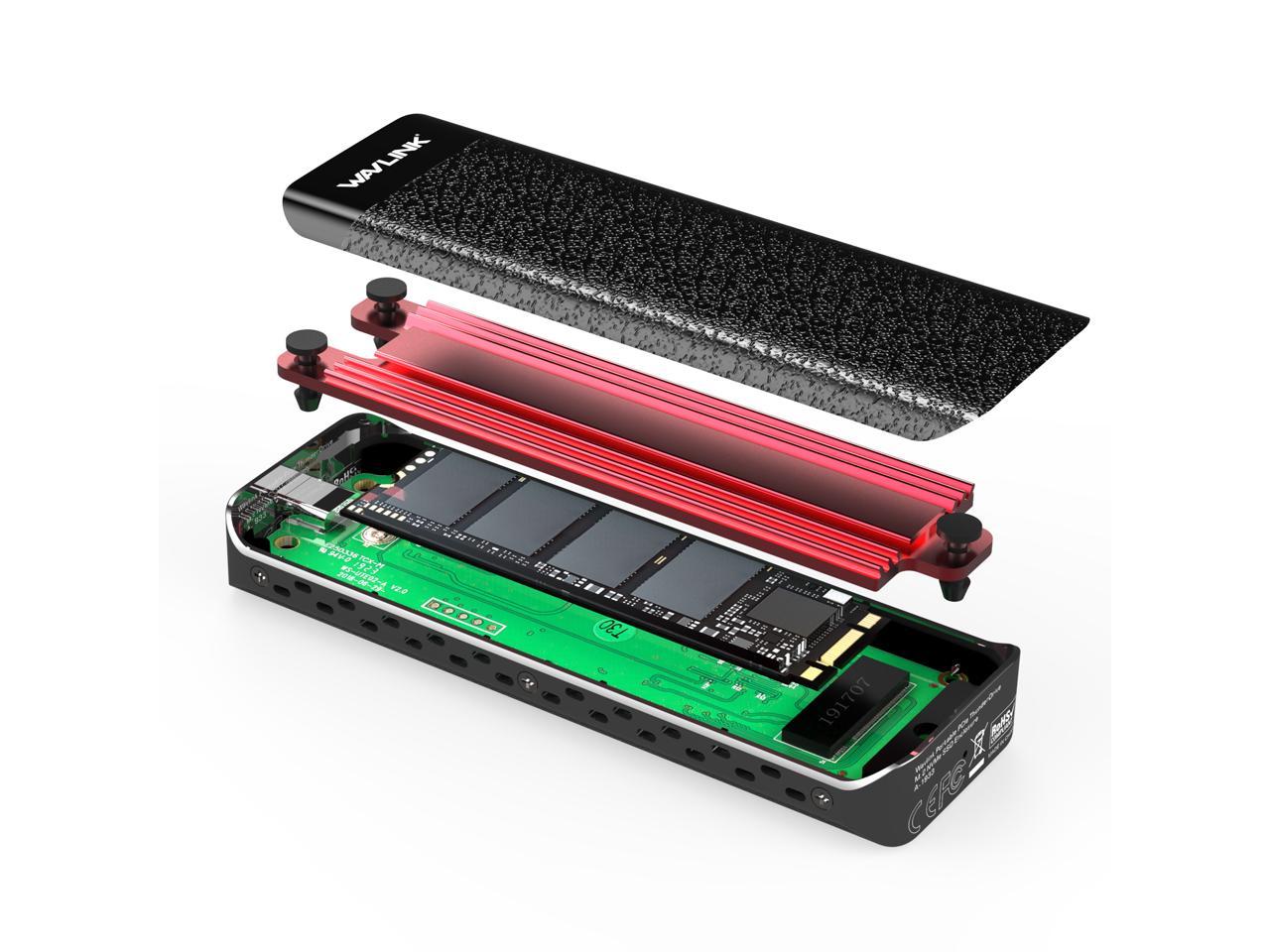 NVMe SSD Compatibility

Thunderbolt 3 supports 4x PCIe 3.0 lane, help you transfer photos, videos, data, all in the blink of an eye.( actual drive speed may vary due to media and file system overhead, and potentially thermal throttling for some SSDs)
Mini & Portable

Due to its delicate and portable design, you can easily take it wherever you go, just slip it into your pocket or briefcase, save more space for you. Simple pure design Fits in your hand, this SSD is definitely your perfect partner for your work.
System Requirements and Compatibility

Operating system compatibility: Windows, macOS 10.13 later.


Due to the variety of computers used by customers, the computers used by customers may not have a Thunderbolt 3 port. This product is only suitable for computers with Thunderbolt 3 port, not for ordinary USB C ports. Compatible for MacBook Pro 2016+/MacBook Air 2018+ and Thunderbolt 3 Laptops PC.

Only compatible with NVMe SSD thickness below 2.5mm, socket low profile design for single sided NVME SSD only, if the thickness of SSD is more than 2.5mm, the heat sink will protrude during the installation process, resulting in damage to the SSD.

Not compatible with: M.2 SATA SSDs, M.2 PCIe AHCI SSDs, or other M.2 non-NVMe devices.
In the Box

1x Thunderbolt 3 NVMe External SSD enclosure
1x Thunderbolt 3 protocol special high-speed data cable 50cm (Intel Certified)
1x Heat Sink
Installation Tool
1 x Protect Pouch
1 x Quick Start Guide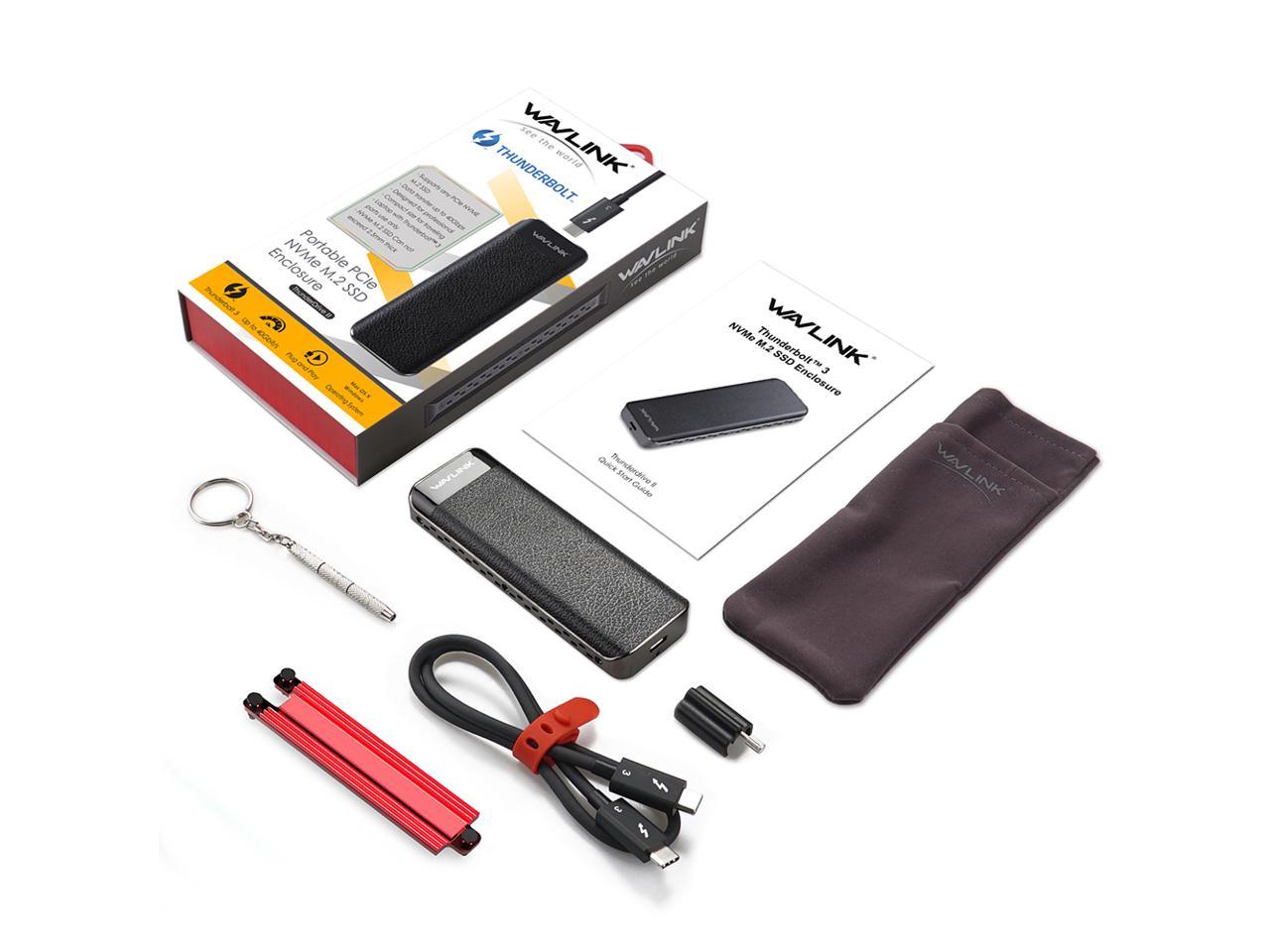 Interface Requirements
This product only supports Type C interface computers with Thunderbolt 3 protocol,and doesn't support ordinary Type C interface computers without Thunderbolt 3 protocol. Please confirm whether the computer Type c interface has Thunderbolt 3 logo.
Deal for professional content creators needing to transfer and edit high-res content, gamers who want high-performance external libraries, or admins who want to run virtual machines at performance levels not possible before Thunderbolt 3.
Notes
NVMe SSD thickness below 2.5mm.
Socket low profile design for single sided NVME SSD only.
Ask Question About Product
Note:
HTML is not translated!
All(0)
Good(0)
Fair(0)
Poor(0)
Image(0)