Convenient payment

Trusted-Delivery


Fast Delivery
Multi-warehouse direct hair fast delivery

Exquisite service
Exquisite service after-sale guarantee

Hassle-free return
Shop with confidence, worry-free refund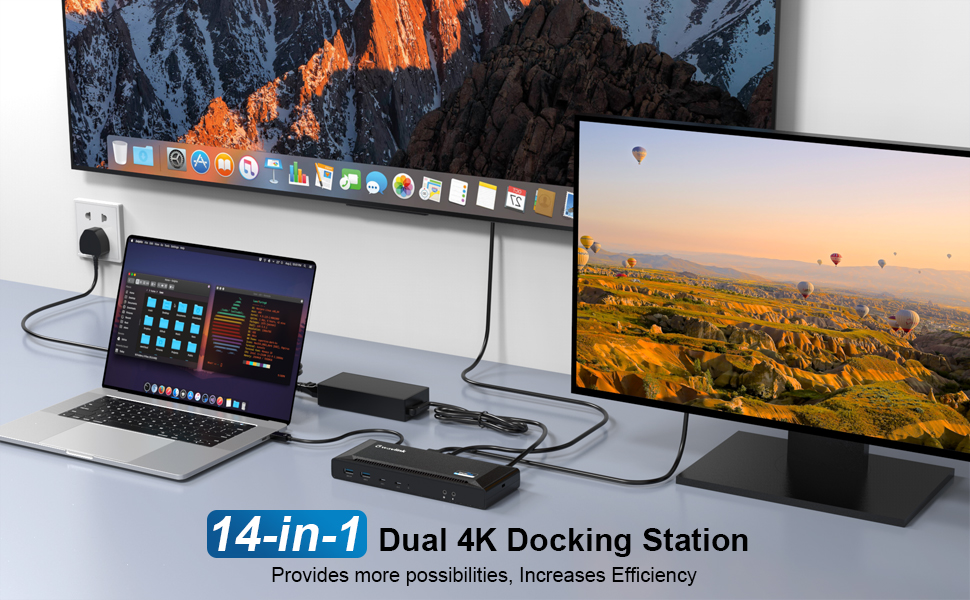 The new USB Type-C connector works seamlessly with this Dual 4K Universal Docking Station
You can easily connect your DisplayPort and HDMI monitors.This 14-in-1 docking station supports USB Power Delivery (up to 100 watts max. for laptop charging), so you can power and charge your laptop directly through its USB-C port. Because a single power adapter can be used for your dock and laptop, you can reduce clutter at your workstation.
Plus, you dont need to carry or remember an extra power adapter when you are traveling to or from the office. Including the latest Windows 10, 8.x, 8 and 7, Mac OS, Linux (Ubuntu only) and Android drivers for better performance.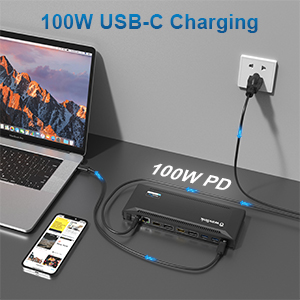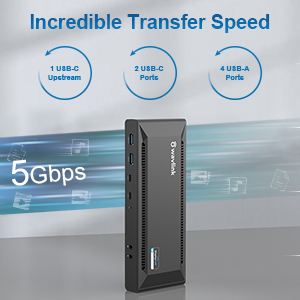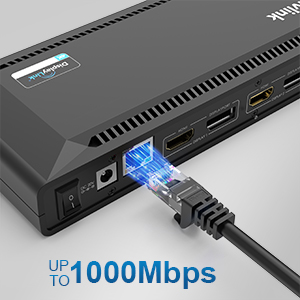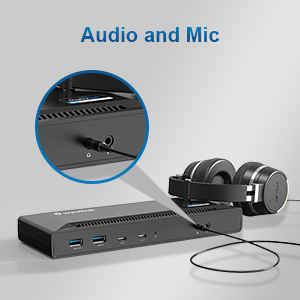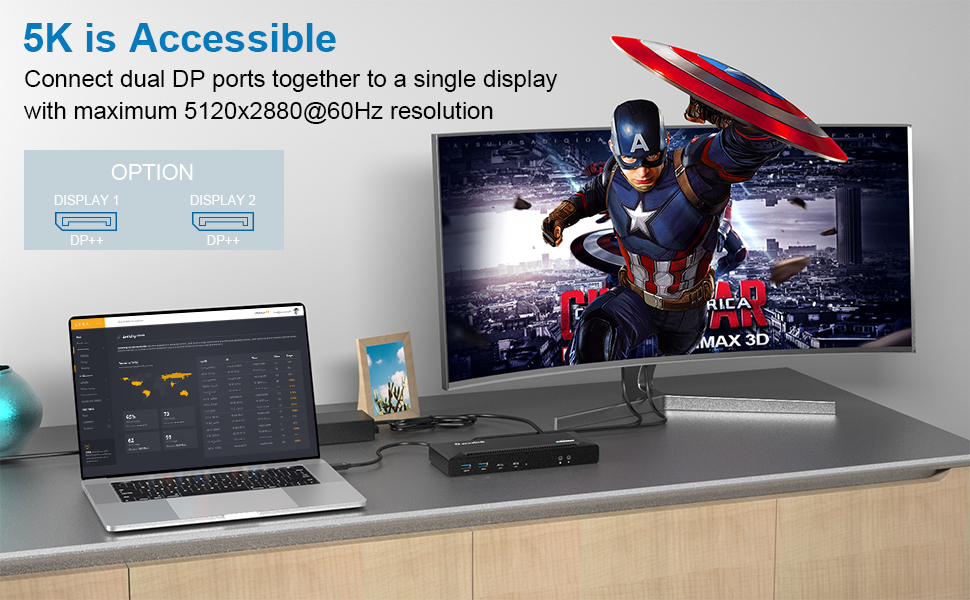 5K@60HZ Output
14.7 million pixels give you amazing feast vision, showing every details clearly as like be personally on the scene. It also helps to improve operational efficiency on images and video editing.
Connect to USB-C/A Laptops
Support most laptops with USB-C or USB-A ports, USB 3.0 A to C cable prepared for laptops without USB-C ports while only for transferring data, not for charging.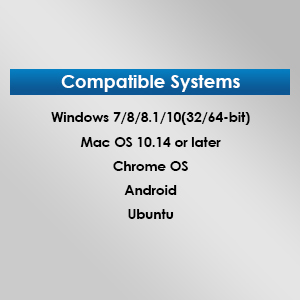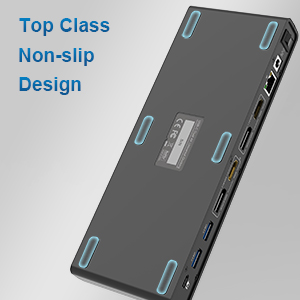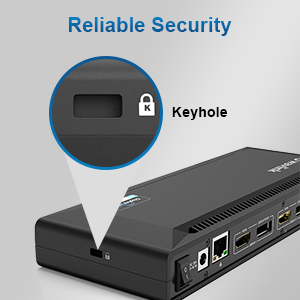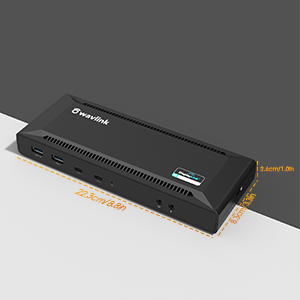 Compatible Systems:

Windows7/8/8.1/10(32/64-bit), Mac OS 10.14 or later, Chrome OS, Android, Ubuntu, performance might be limited on Ubuntu, Chrome OS and Android.

-HDMI or DisplayPort support resolution up to dual 4K.
-Two DisplayPort support maximum single 5K resolution.
-Supports multiple video display modes for intensive work.
-Gigabit Ethernet port supports fast and stable wired connection.
-6 USB ports for your USB devices.
-Non-slippery pads on the bottom protect the device from falling.
System Requirements
-Processor: Intel Core i7 2+GHz / AMD Richland A10-575x / AMD Kaveri A10-7400P or better,
-Memory: 8GB
-Graphics processor: Integrated or discreet Intel HD 4000, ATI Radeon HD 8650, NVidia GeForce 7xxM graphics processors or better
System Compatible
Supported Operating Systems: displaylink.com/downloads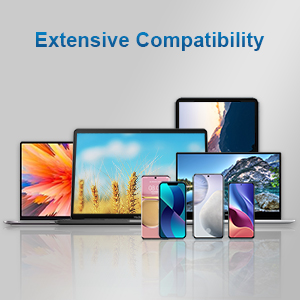 Ask Question About Product
Note:
HTML is not translated!
All(1)
Good(1)
Fair(0)
Poor(0)
Image(1)