Convenient payment

Trusted-Delivery


Fast Delivery
Multi-warehouse direct hair fast delivery

Exquisite service
Exquisite service after-sale guarantee

Hassle-free return
Shop with confidence, worry-free refund
Blazing fast: this usbc to RJ45 network adapter connects your computer or tablet to a router,modem or network switch for network connection.With speed of up to 2.5Gbps, downward compatible with 1000Mbps/100Mbps/10Mbps and with performance over USB-C 3.1, it is faster than most wired and wireless connections out on the market today.
Easy to use: the USB C to RJ45 ethernet adapter plugs and plays on Mac OS 10.14.3 or above, Windows 10 or above, Linux 3.2 or above and Chrome OS devices and requests no driver installation. However, driver download and install may be required on older OS and kernel versions. Some core features require driver install on mac OS. Note: this product is not compatible for Nintendo Switch.
LED indicators: After the USB C Ethernet Adapter is connected to network, the LEDs on adapter indicate the status that data is being transfered.
Excellent chip: The advanced RTL8156 chip greatly ensures a steady and speedy transfer which maximizes the performance of this adapter.
Compact design: The USB C Ethernet Adapter is equipped with a short cable and a sleek aluminum body, which can adapt to most installation situations and is easy to carry in the laptop bag.
Broad Compatibility: Compatible with Windows, Mac OS, Chrome, Linux PC/Computer/Tablet with downstream USB-C port.
Range of application: this usb to ethernet adapter is used to connect a USB C-enabled devices( such as laptop, tablet and desktop) with ethernet-enabled devices( such as router, ethernet switch, wall outlet) for faster and more stable speeds, extending working space with application. Ideal for games entertainment, home theater, video conference, VR, etc.
Compatible List( Not Full List)
MacBook Pro 2016-2020, MacBook Air 2018-2020, iPad Pro 2018/2020
HP EliteBook 1050 G1, EliteBook Folio G1
Dell G3/G5/G7, XPS 13, XPS 15
Google PixelBook / Razer Blade Stealth
Surface Book 2, Surface Go / Asus U4100UN, U5100UQ, ROG
NOT Compatible with:
(×) ARM-based Windows RT, Windows Mobile and most Android devices
(×) TiVo Series 2, Wii, or other non-PC/Mac platforms
(×) Nintendo Switch, PS4, PS5
(If you're not sure whether this USB-C to Ethernet Adapter is compatible with your device, feel free to reach out to our customer support team. Contact information can be found in the User Manual file attachment down below :)
What You Get: 1xUSB-C to 2.5 Gigabit Adapter, 1xQuick start guide, 1xCD-shaped paper card for driver download.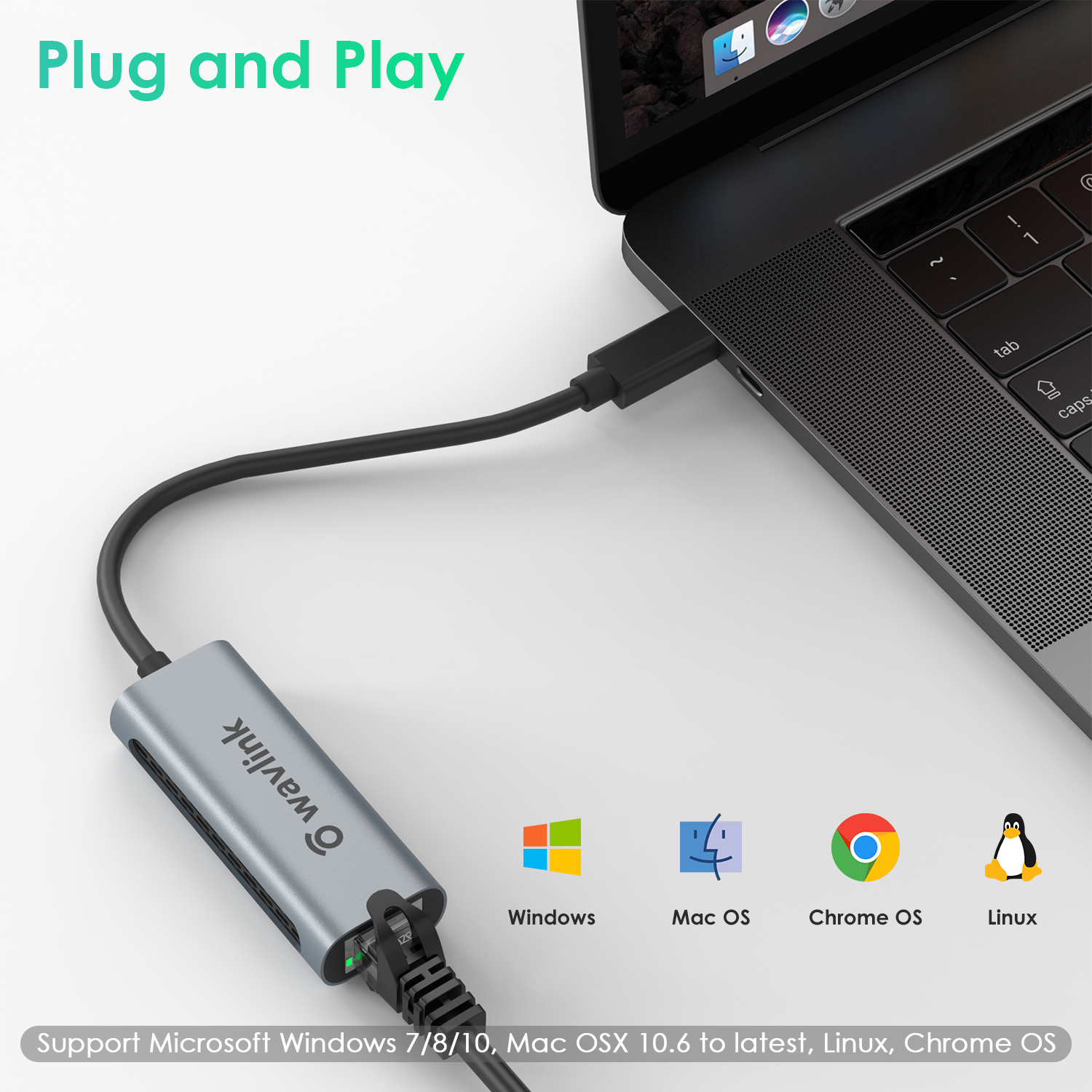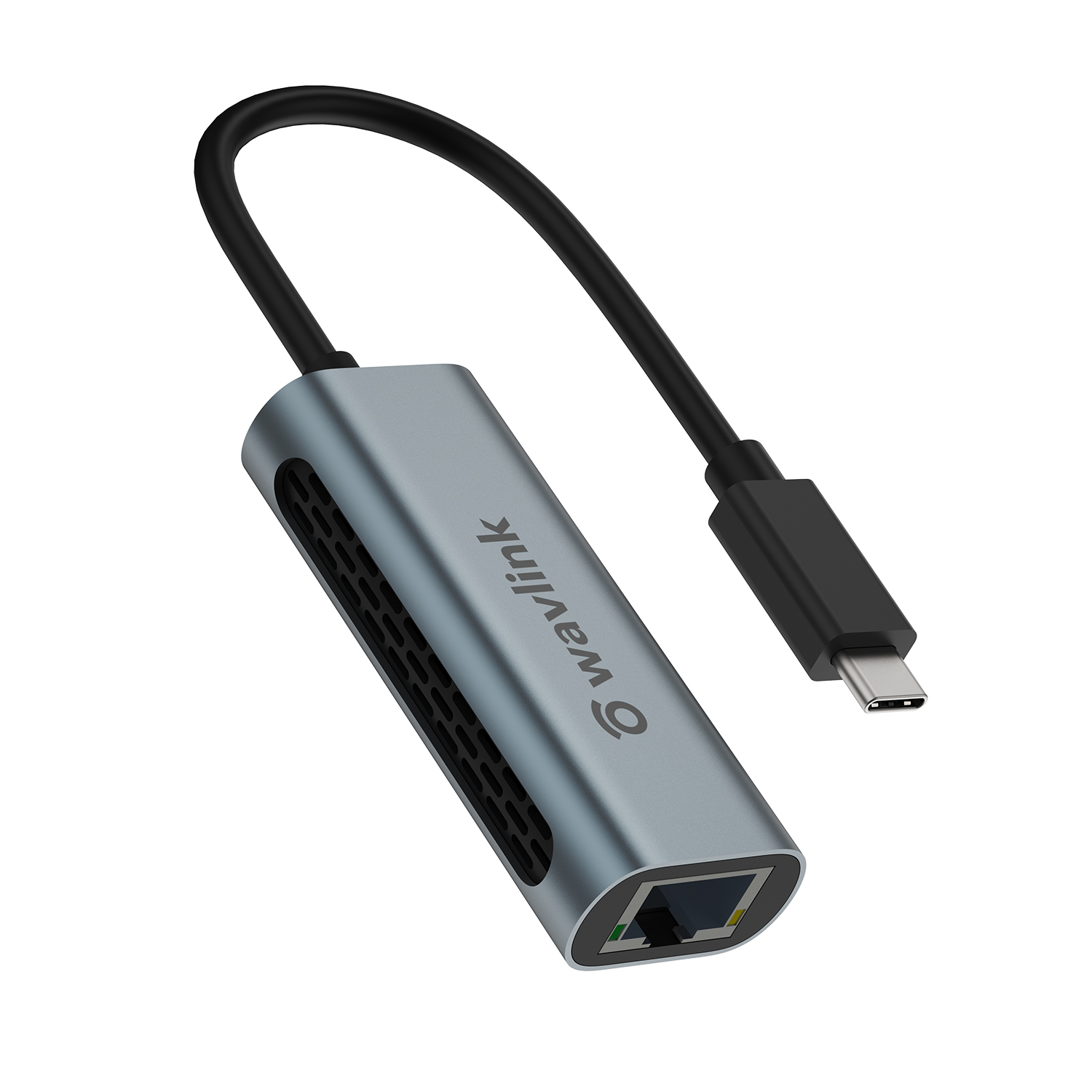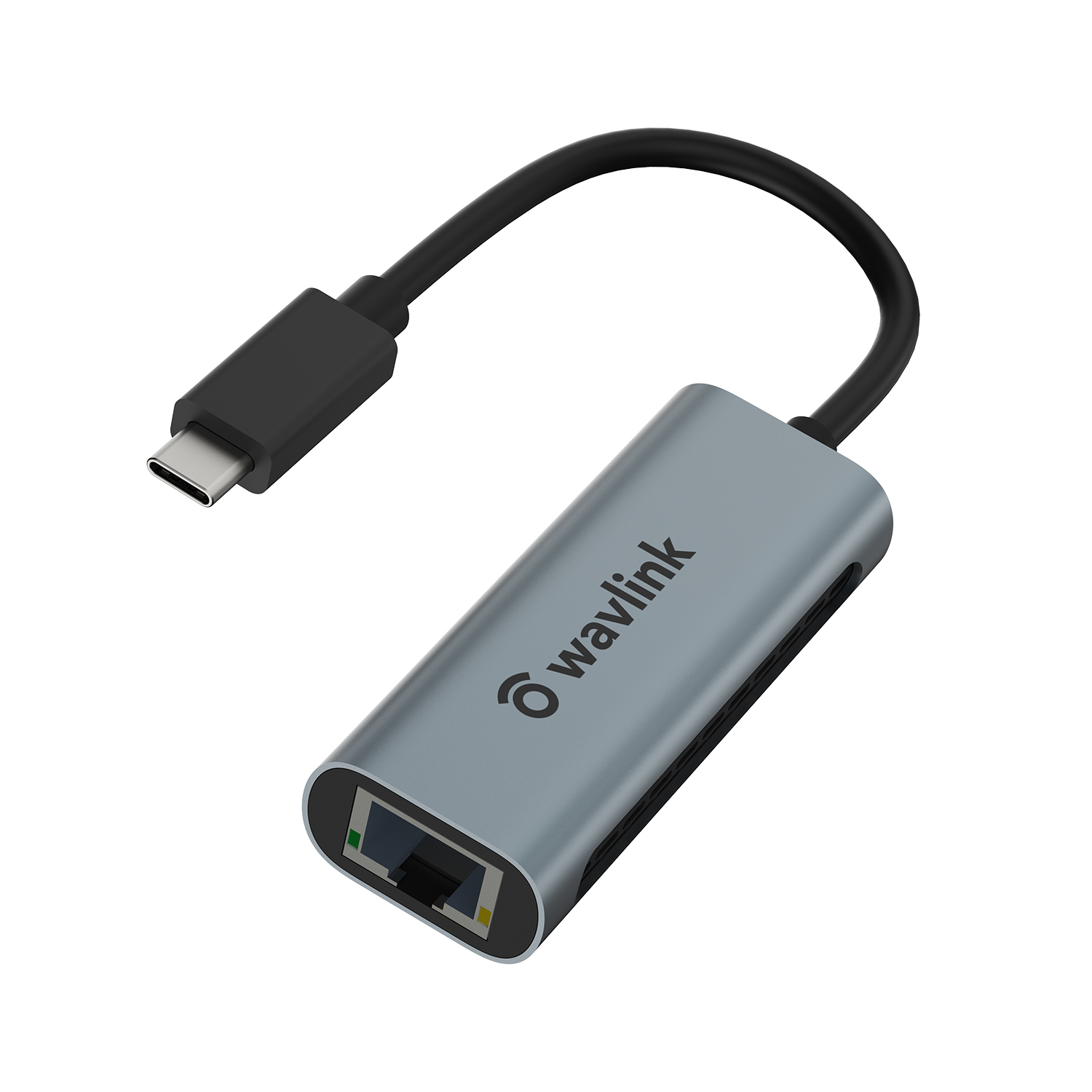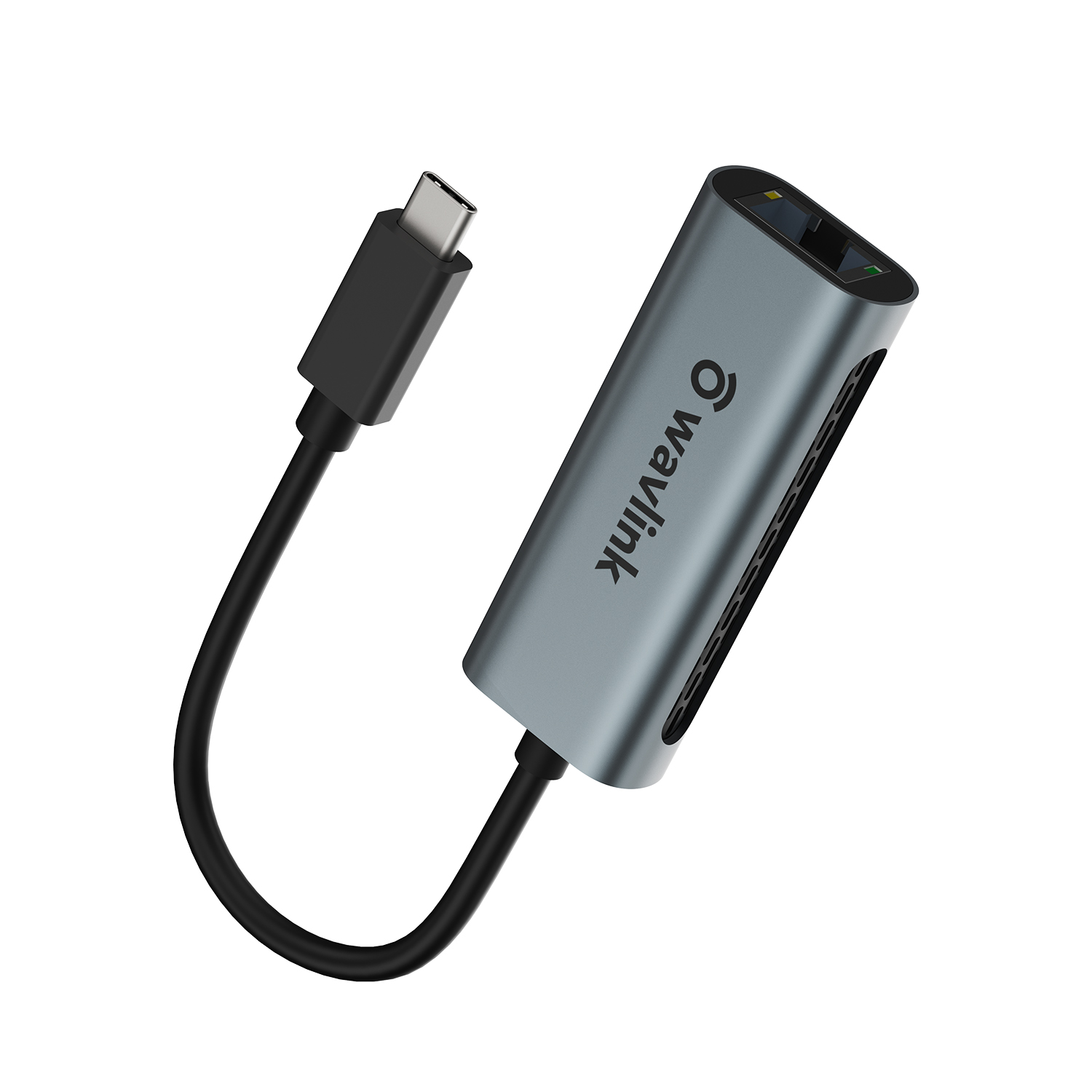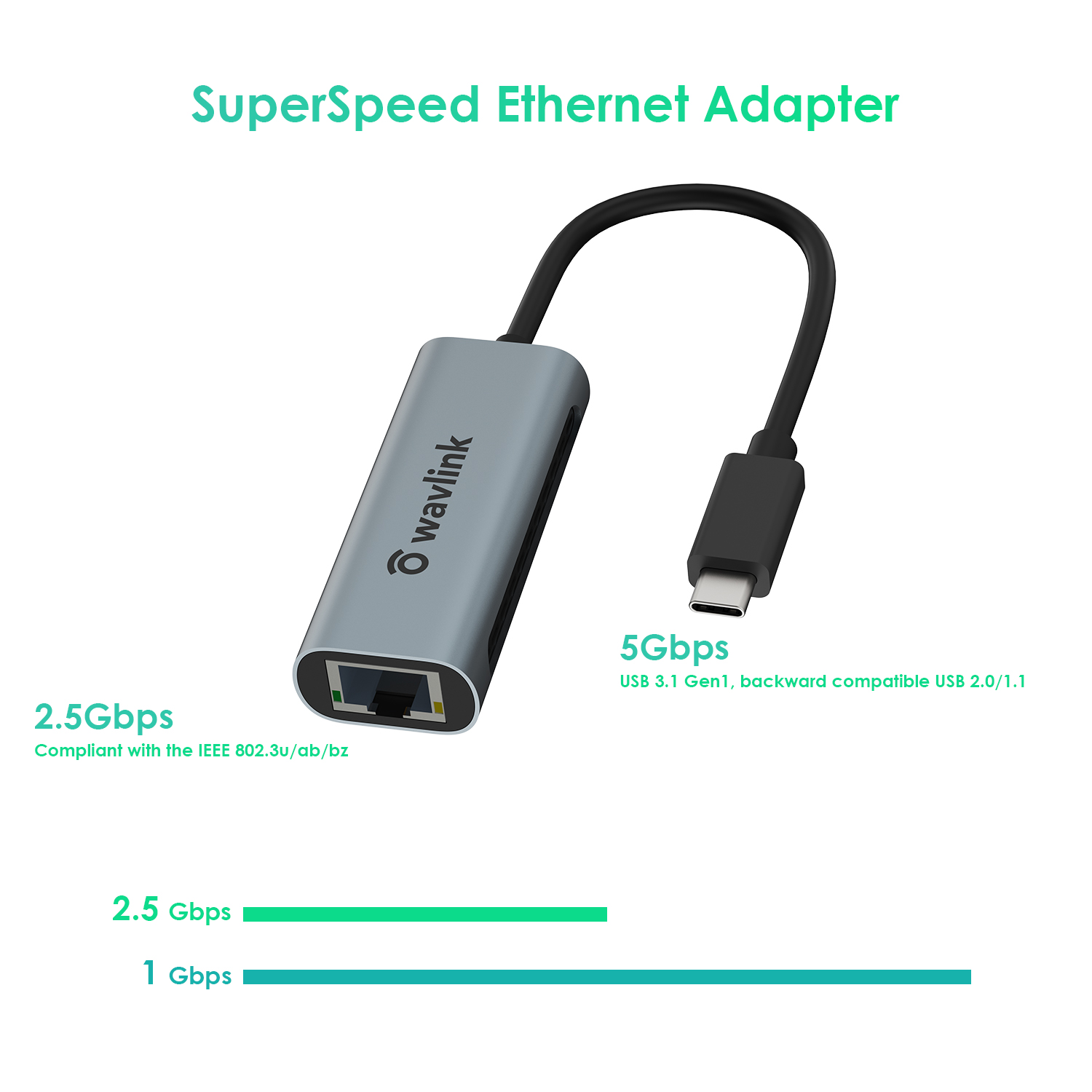 Ask Question About Product
Note:
HTML is not translated!
All(0)
Good(0)
Fair(0)
Poor(0)
Image(0)